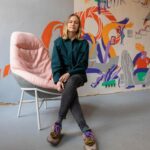 Conversation with an illustrator
20th June 2022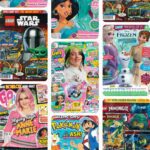 Top 10 Children's Magazines
21st June 2022
We spoke to Eleanor Cole, the Editor of children's magazine Brilliant Brainz.
Can you tell us about Brilliant Brainz magazine?
Brilliant Brainz is a monthly print magazine aimed at children aged 6-12. It is fun, colourful, and educational with lots of activities and information across different subjects such as art, music, and philosophy.
The magazine has lots of different subjects, including philosophy, why did you decide on that topic?
Philosophy is about thinking about life, and I think it is a great idea for children to start to think about these big questions early on. So, I always knew philosophy would be one of the subjects that BB would cover, and I have a great writer, Emma Leeson, who used to be a deputy head and now teaches philosophy in schools.
When you think of a theme how do you make sure the team is on the right track?
The writers are given the themes 6 months in advance. Then they send in their ideas to me for what they might write each month. They keep the theme in mind when they think of their ideas. They have lots of freedom, and we like to come up with themes together.
You introduce some important concepts and themes to the magazine such as value, how do you decide what you think children would be interested in? Is it all in how that idea is presented?
The first thing I do is discuss possible themes with my philosophy and art writers. Occasionally we have a theme like SPACE which you wouldn't think would fit with philosophy, but Emma thought of THINKING BIG which works well. But the theme is not prescriptive. If a certain subject doesn't fit with a theme, then we don't apply it.
When you think about a subject in different ways you can make it interesting. We start with philosophy and art because these can be particularly tricky. We have teachers and writers who work with children, so we know what children are excited by. Some of our ideas even get tried in after-school clubs first so we know they're good.
Some of the most successful children's magazines are sold in shops and have toys on the front. How do you make BB appealing, and stand out, and is selling the idea to parents more important?
I believe some parents, like myself, are tired of all the plastic and the waste. That's partly why I started BB, I couldn't find any great magazines for my kids.
Lots of magazines have toys and sweets on the front, the toys break quickly, and the magazines often end up not being very good and children ignore them. I wanted to make a better magazine than the ones I could find for my children.
We mainly advertise to parents who buy magazines for their children, so we must make our magazine look exciting for parents as well as children.
Kids love art and I wanted to encourage that, they can have fun and learn. Other arty magazines often have very basic crafts to put together, we want to help children improve their skills and ability.