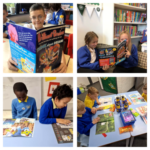 Unique Magazines shares 1,000 magazines with schools in Tyneside
7th November 2022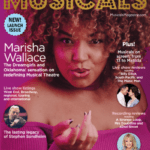 Musicals magazine is the star of the week 
21st November 2022
Britannica magazine has lots and lots of stories to learn about the past, present, and future! You can discover the oldest living things on earth, see photographs of space from NASA's telescope, and find out how scientists are making chocolate even tastier.
The magazine is great for learning fun facts and seeing different parts of the world. Made even more interesting with jokes, riddles, games, and a quiz to test your knowledge!
A look inside the September issue
Journey through the bright and colourful Factopia Trail to find out the world record for how many toothpicks a man held in his beard
A car that can travel underwater like a submarine
Do you want to be an explorer? There are still eight lost treasures out there to find
You're invited to the Animal Games to learn what species would win gold at the Olympics. Can you guess what animal would compete in the high jump? How about boxing?
The oldest living things on earth page shares what plants and animals can celebrate the most birthdays.
Go back in time to ancient Egypt (there's even a QR code to scan so you can listen to the author tell the story)
Make learning fun
Britannica magazine makes learning about lots of different things fun, you can even send in questions to ask experts. Every story is eye-catching, with illustrations or photographs.
At the end of each issue, there is a Big Britannica Quiz to see how much you have learnt! You can even test your family and friends to see if they should borrow your magazine after you.