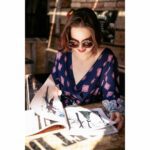 Mothers Day – Our Top Ten Magazine Pick
8th March 2023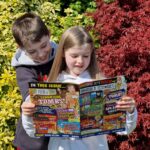 Easter magazine gift ideas.
20th March 2023
Our selection of Lego magazines is sure to keep you entertained. Here are our top 10 favorites:
Lego City magazine is inspired by the popular toy line and encourages creativity and imagination in children. Each issue focuses on a theme from Lego City and includes an interactive comic story.
Lego Explorer magazine is filled with Lego experiments, fun facts, and activities. Every issue has a theme that allows you to learn and engage in exciting activities. Plus, there's a Lego gift included with each magazine.
Lego Friends magazine is written for kids aged 5-11 and includes a mini playset to build and play with. Inside, you'll find a comic featuring the playset, puzzles, posters, craft challenges, and more.
The Lego Giant Series magazine collaborate with other Lego titles including Lego Ninjago, Lego Friends, Lego Nexo Knights and Lego Specials. Each issue includes bigger cover-mounted sets, super posters and more!
Lego Minecraft magazine includes a exclusive Lego covermount and in each issue you will find a mix of comic strips, posters and puzzles.
Lego Ninjago magazine keeps you updated with all the latest exploits of Red Ninja Kai and his fellow Spinjitzu learners. Every issue comes with free gifts, including limited edition Lego minifigures and posters featuring all the characters.-
Lego Special magazine covers all the new and upcoming Lego products from various properties such as Ninjago, Star Wars, and Batman. Each issue includes a comic, puzzles, activities, and a mini build or minifigure.
Star Wars Lego magazine is designed to ignite your imagination and creativity if you're a fan of both Star Wars and Lego. Each issue comes with a small set to build and cool posters to take out, a comic set on an iconic Star Wars planet, puzzles, and more.
Lego Jurassic World Magazine was so popular with customers that it now has its own standalone magazine. Each issue includes puzzles, quizzes, a poster, a limited edition Lego toy, and an amazing comic.
Lego Superhero Legends is based on your favourite superheroes, such as Batman. Each issue contains a comic story and a fact file for a superhero.