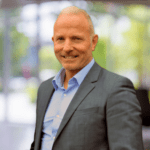 Unique Interviews Mark Bryce – Sale Director at Agilico
7th November 2022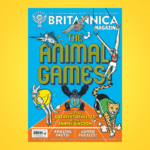 Britannica magazine review for children
8th November 2022
Unique Magazines have given away 1000 magazines to less fortunate children aged 7 to 11 year old who may not have access to reading materials. The new campaign aims to encourage pupils at schools across Tyneside to get involved in reading and to stimulate learning while improving engagement, confidence, knowledge and vocabulary.
Nine schools involved were, Wingrove primary school, Broadwood primary school, Bridgewater primary school, Hawthorn primary school, St Pauls CE primary school, St johns primary school, Canning street primary school, Moorside Primary and Toner Avenue primary school in Hebburn.
John said: "The project gives children the opportunity to read and learn. Educational magazines about things like geography and space among lots of other factual topics give children the tool to expand their knowledge, helps with engagement in reading and also helps build independence and self-confidence.
"We want to give children access to these kinds of materials to give back to the community to help in their future academic success."
John, says there is 'lots of benefits' to reading, particularly from a young age.
Anna Storey, a year six teacher at Canning Street Primary School, Benwell said: "The children in Year 6 have loved reading their latest copy of Britannica magazine. They were excited to see articles that linked to their learning about Antarctica and were keen to get reading and share the interesting facts they had learned.
"The attractive layout meant all children were really engaged, and even the less confident readers could access the content. These magazines will definitely help our school's drive on reading for pleasure!"
Sam Darrah, a year five teacher at Bridgewater Primary School added: "There has been a huge buzz of excitement around the magazines with the children. They have been eager to use them and it has promoted lots of discussion with their friends.
"From a teaching perspective, it's a pleasure to have a non fiction text that creates excitement and children being eager to use. As the information has interested and gained the children's interest, retrieval and discussion has been high quality during reading sessions."