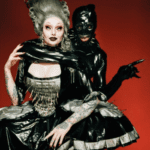 Sister – a relatable magazine for 20-30 somethings
2nd November 2022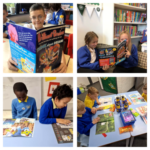 Unique Magazines shares 1,000 magazines with schools in Tyneside
7th November 2022
How did you get into sales?
After leaving further education back in the late 80s, I was approached by someone I knew who asked me if I fancied a job selling satellite systems door-to-door for SKY TV. I thought I'd give it a go as I was a confident enough young man with nothing to lose. Back then a lot of jobs in sales were commission only with no basic salary, so you were essentially self-employed. This separated the men from the boys, so to speak, as your wage was directly proportional to the work you put in. I was paid £20 per sale and in one quarter averaged 70 sales a week and was awarded top salesperson in the UK. From that moment I knew sales were for me because I enjoyed the competitiveness, meeting people, and having no ceiling on my earnings.
Who or what inspires you?
I am inspired by great entrepreneurs and people who have achieved remarkable individual things or goals in life, ones that go over and above what other humans would usually do or accomplish. This would range from local entrepreneurs to global magnates that have changed the world we live in, Olympic athletes, and people who have given their lives to charity work and caring for others. I look for inspiration in different places and don't see inspiration as money-driven, it is more respect for what people have achieved or what they can achieve that inspires me.
What advice would you give to anyone interested in getting into sales?
The world of sales is a great place to be if you are good at it and a lonely place to be if you are not. Universities now recognise sales as a science, and it is a respected position nowadays which can come with very high rewards for the right individuals. There are some exceptional salespeople in the NE earning six figures, earnings that usually belong to high-ranking professionals such as doctors, pilots, and Barristers. If you have an outgoing personality, are competitive, enthusiastic, and look the part (smart and trustworthy) then that's half the battle. The rest is down to work rate, ability, application, and being in the right business.
What is your favourite part of your job?
There isn't one part of the job that's my favourite but mentoring other individuals throughout their careers and making a difference to them brings me great satisfaction, especially when they go on to achieve things.
When you're in sales you should still enjoy the 'buzz' you get from closing a large opportunity or winning one that you've worked hard on to get over the line. I guess the job differs every day and that's what makes it so enjoyable, no scenario is the same. As a consequence, you do get highs and lows and that's why it takes a certain breed of individual to maintain it. You are only as good as your last month they say. Eat, Sleep, Sell, Repeat!
What has been your most memorable moment to date relating to your business journey?
That's a hard question… how do I sum up a moment in nearly three decades of being in business?
There are a few that stick out. One was an approach by a large global player (a fortune 500 US business) to buy us, for an amount that we could only dream of when we started. They wanted to buy what was once a small North East business based in Gateshead.
Arguably a proud moment to think that they would want to acquire us but as it transpired my business partners, and I didn't go ahead with the deal and instead went on the journey with Horizon Capital. As of last month, we are now the largest independent in our space in the UK with 17 locations – a milestone in itself. But there have been many others too!
What are your favourite magazines?
Magazines that I read from time to time would include Men's Health, Top Gear, and a few local business publications so I can keep my ear to the ground.
What does the future hold for Mark Bryce?
At the moment I still enjoy my role as Sales Director at Agilico.
We are on an incredible journey, cross-selling Telecoms and Invoice Processing software businesses into our existing Managed Print customer base and growing this organically.
Am I the type to retire early…? No, I need to be actively involved in the business world that I still enjoy being part of. I also want to maintain a good work-life balance and live life to the fullest!