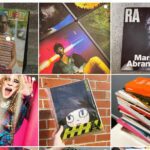 Magazines of the Week 22nd September 2023
22nd September 2023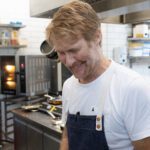 Unique Interviews- Daryl Chadwick- Owner, Chadwick & Co.
26th September 2023
Unique Magazines has proudly selected #TEAMDDB as our Charity of the Year. This commendable charity was founded by Danny de Brabander, who himself is a testament to resilience and hope.
In 2019, life threw a massive curveball at Danny when he was diagnosed with stage 4 Bowel Cancer. Since then, he has endured four major surgeries and over 50 rounds of chemotherapy. But instead of letting adversity defeat him, Danny chose to pivot his challenging circumstances into a beacon of hope. The result? The inception of the charity #TEAMDDB.
Danny and his team have already made a staggering impact, raising over £130,000. But what truly sets #TEAMDDB apart is its heartwarming mission. They focus on delivering random acts of kindness to both children and adults who have faced debilitating medical conditions. Moreover, the charity also recognises and supports those extraordinary souls who go above and beyond to uplift others.
The profound impact of these random acts of kindness is far-reaching. By drawing individuals out of isolation and into the embrace of the community, #TEAMDDB plays an instrumental role in enhancing their mental health and overall well-being.
Danny's incredible efforts haven't gone unnoticed. His contributions have earned him recognition from his local mayor and a string of celebrated supporters, including the likes of Sir Alex Ferguson, Matt Lucas, Kym Marsh, and Sheridan Smith.
Join us in celebrating and supporting the wonderful work of #TEAMDDB as we champion their cause throughout 2023.
Unique Magazines donated £1000 in June 2023.