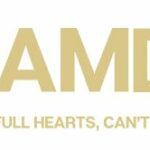 Unique Magazines Celebrates Its Charity of the Year 2023: #TEAMDDB
26th September 2023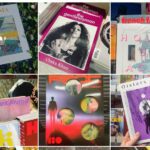 Magazines of the Week 29th September 2023
29th September 2023
How did you get into hospitality?
Aged 18, fresh out of the army having joined as a boy soldier at 16, I started work at a small hotel in county Durham. pushing the desert trolley and I was allowed soon after to flame the crepes suzettes on the Gueridon trolley. After that I worked for an Italian family and soon found that the Mediterranean convivial way of eating and gathering together was far more appealing than the then staid formality of English hotel hospitality. It wasn't long before I was a co-owner of an Italian café which was a roaring success and I found myself a restaurateur at the age of 21.
Who or what inspires you?
Early travel writers and food writers such as Elizabeth David, who's book 'An omelette and a glass of wine' was my first cookbook. I'm inspired by my staff who work hard every day, and my travels continue to inspire me having lived and worked in France, Italy, and Greece on and off for the last thirty years. I still look forward to annual trips around the Greek islands looking for local dishes and ingredients. The simple ways of Mediterranean living remains one of my main inspirations for cooking.
What advice would you give anyone interested in getting
into hospitality?
I'd say only do it because you're passionate about cooking, then get a foot in the door of the best place you can – offer to wash the pots, peel veg, just get into a really good, busy kitchen and watch the action. Then decide what you want to focus on. Most of all, do the simple things well, make time in your day to create.
What's your favourite part of your job?
Every Monday morning. Everything starts again. Another chance to do different and better things. A new blank page.
What is your favourite hospitality story?
In my Italian days, I once had to douse a lady in pinot Grigio to extinguish a flaming Sambuca fire which rolled across the table and onto her lap.
When I was much younger, I was lucky enough to be taught a very special lesson. I always used to take my mum on Mothers' Day to the Sharrow Bay Hotel on Ullswater and the owner (Francis Coulson) would wander about the tables doing what seemed the most basic task – handing out bread rolls. He had so much natural charm, but along with that he was teaching us all the importance of humility and service. There's no doubt that he was as great a leader as he was a hotelier.
What are your favourite magazines?
Marine Quarterly, Classic Sailor and Wood Worker Magazine – the really old ones, published before handheld routers were invented!
What does the future hold for Daryl Chadwick?
Having a young family and having just opened a second café I'm looking forward to enjoying the consolidation of the two. I'm teaching my daughters to cook!