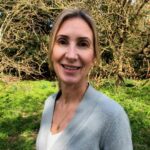 Meet Eleanor Cole – Editor of Brilliant Brainz
20th June 2022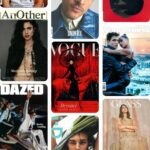 Top 10 Fashion Magazines
25th June 2022
Keep your children entertained this summer with fun and informative magazines.
A great alternative to screen time, there are numerous titles to choose from that specialise in particular topics and hobbies.
1. Horrible Histories
Does your child watch Horrible Histories on CBBC? This magazine is a great way to encourage interactive learning about history through puzzles, activities, and games. Children can learn gruesome facts and important individuals throughout history.
This magazine is available to purchase without free gifts and plastic.
2. Lego
There are numerous Lego magazines, such as Star Wars, Ninjago, and Lego Friends (to name a few) to choose from. Every issue is filled with Lego content, puzzles, and games.
3. Pokémon
Children can continue to immerse themselves in the world of Pokémon after watching the tv show and playing the game. Every page is filled with puzzles, stories, stickers, and facts about the popular franchise.
4. Art Draw and Create
A magazine for artistic children who love to draw and paint. Art Draw and Create magazine is full of arty activities, competitions, and space to doodle. Every issue also comes with a free gift
5. Girl Talk
Perfect for girls aged 7 to 11, Girl Talk is a pre-teen magazine full of fashion and fun activities. The most recent issue stars pop singer Billie Eilish, who speaks about her career. Alongside age-appropriate features, this magazine also includes colouring pages and quizzes.
6. Andy's Amazing Adventures
This magazine is based on CBeebies show Andy's Wild Adventure, the perfect title for children interested in dinosaurs and wild animals.
7. Match of The Day
A way to encourage your football fanatic child to read for fun. This magazine is full of the latest football news, match coverage, and exclusive interviews with football players and managers.
8. Minecraft World
Every page of Minecraft World is full of tips to achieve milestones on the game, exciting builds, and puzzles. This magazine will encourage your child to take a break from gaming to read insider and expert advice.
9. Disney Princess
Use the magical world of Disney, Princesses, and sparkles to help your child develop important skills. This magazine is designed to help children aged 3-9 with their math, reading, and writing.
10. Frozen
Nine years since its release and Frozen is still one of the most popular and beloved Disney princess films. This official magazine lets your child continue their adventures with Elsa, Anna, and Olaf through fun activities and stories.
Visit our website to browse a vast catalogue of children's magazines.