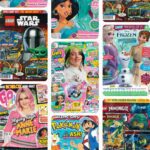 Top 10 Children's Magazines
21st June 2022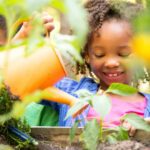 Encourage children to garden with My Mini Garden magazine
27th June 2022
A curation of fashion magazines
An iconic fashion magazine known for exuberant photoshoots and in-depth features on infamous designers, models, and people in the industry. First published in 1916, there are now 26 international editions of Vogue across the world.
Elle keeps its readers up to date with the latest fashion and makeup trends, influential designers, and shines a spotlight on best-dressed celebrities.
A fashion bible for men to indulge in content on style and designers.
A magazine for men and women, Wonderland explores the influence of art, design, and film. Every issue includes thought provoking and informative features alongside captivating photography.
A magazine known for its unapologetic features on relevant issues and coverage of culture and fashion. Dazed magazine engages readers with a variation of topics and has delivered opinions on pop culture since 1991.
A magazine that could almost identify with a book because of the vast amount of content published every issue. Readers of AnOther can expect lengthy and well-articulated features and opinion pieces on people from the fashion, design, and film industry.
A magazine that combines fashion and sustainability. Glass aims to inspire readers by showcasing new fashion, art, and music.
A magazine to inspire men, Glass Man publishes content on fashion, culture, and lifestyle.
A magazine to gain a greater understanding and perspective of infamous fashion houses.
A celebration of fashion, music, and style from a variation of creators. i-D magazine was created in the 1980's by art director of Vogue, Terry Jones, and continues to inspire today.