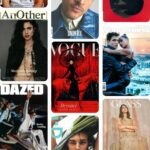 Top 10 Fashion Magazines
25th June 2022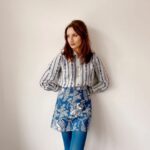 Meet Louisa Rogers – Creative Director of Studio Courtenay
5th July 2022
Since its release in Spring, My Mini Garden magazine has been a growing success in households and schools.
An idea that started with mother of two Rhia Powell, the magazine is an abundance of content to encourage young people to grow their own produce and plants.
In schools
Rhia's aspiration to collaborate with schools and make gardening a prominent focus on the national primary curriculum has already begun to take form. To shine a spotlight on #nationalchildrensgardeningweek, Rhia offered three schools thirty seed growing kits, a passport for each child to log their growing efforts, and a step-by-step video to explain the activity.
Miss Card who teaches at St Mary's and St Patrick's RC Primary, explains:
"The seed packs were great, everything was included. The instructions were easy to read for the pupils to work independently. My class was very excited about planting and learning about plants."
In homes
In a bid to be more self-sufficient, Ashleigh and her family decided to grow produce and document their journey online to inspire others. The mother of two took to Instagram to share her experience with My Mini Garden magazine, a purchase she made for her youngest son in time for #nationalgardeningweek.
The post read:
'We were very lucky to receive the first copy of My Mini Garden magazine for my biggest little gardener. What a lovely treat just in time for #nationalgardeningweek I was blown away by the quality and content while he's been happily getting stuck into the quizzes and puzzles after planting his peas. It's a huge thumbs up from us!'
Inside the magazine
The features, activities, and puzzles inside this magazine encourage children (and adults) to immerse themselves in gardening. Every issue includes a free pack of seeds for children to grow produce and be entertained long after the magazine has been read.
Click here to secure a single issue or subscription of My Mini Garden.