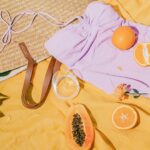 Will the Love Island and eBay partnership encourage sustainable fashion? 
15th June 2022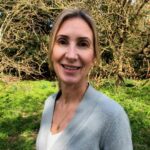 Meet Eleanor Cole – Editor of Brilliant Brainz
20th June 2022
Meet Anastasia Stročkova, a full-time illustrator living in Prague.
It's almost comedic that Anastasia's primary school teacher told her mother that her daughter was "not really good at drawing and should practice more at home."
The 34-year-old has numerous children books published, collaborated with graphic designers, and featured in magazines throughout her career (so far).
Her story, like any individual with aspirations of becoming an illustrator, included "endless hours drawing, experimenting, and telling visual stories to develop personal style."
"It's crucial to understand the concept"
No two commissions are the same for Anastasia, who creates illustrations on a variety of subjects from math to sociological issues. After research and questions, Anastasia will only put pen to paper once she fully understands the concept to deliver work that is on brief.
"I make some composition sketches, usually based on character interaction. At this point it's important to determine if the illustration would be in vector or a pdf format. If it is a vector, I scan the sketch and then the magic happens inside the computer. If it is a book or magazine illustration, I start to draw it on a bigger sheet of paper, do the black lines, the first colour and then scan it and colour on the computer."
Anastasia's personal life is just as colourful and exciting as her work. A keen explorer in her spare time, she has backpacked trough Pamir, Tan-Shan in Asia, and the Alps. Her most recent venture being the discovery of Waacking dance with plans to "try more street dance mutations."
The perfect day?
"I would wake up early, do my usual exercises, then work on a wonderful project to solve a colour scheme or discover an unanticipated composition. Then I go for lunch with my friends to some new place, enjoying food and company with each other. In the afternoon I would unpack a new print collection, it's always exciting to see them freshly printed. Then go for a walk or bike ride by the river and end up at an opening exhibition."
Finding inspiration and influence from everyday life is the norm for creators like Anastasia, who always has her personal sketchbook at hand to capture ideas.
With aspirations to draw a cover for The New Yorker, the 34-year-old continues to immerse herself in the world of illustration and is keen to continue her career in the industry.
"For me illustration is about telling a story, which can uncover important issues, or promote a particular product, event, or idea," she enthuses.