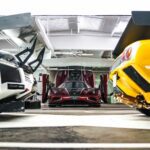 Top 10 Motor Magazines
14th June 2022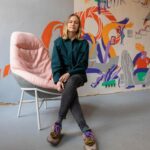 Conversation with an illustrator
20th June 2022
eBay and Love Island join forces to showcase preloved fashion
A show notorious for perpetuating micro trends and being the stepping-stone to collaborations with fast fashion brands – Love Island is the ultimate marketing tool to sell clothing. Previous contestants have become the face of popular fast fashion companies, the most notable success being that of Mollie Mae who became Creative Director of Pretty Little Thing after her appearance on the show in 2019.
In an unexpected twist, ITV2 crowned eBay as sponsors of the show this summer to encourage preloved fashion. eBay has also put together an online edit of outfits inspired by each contestant to prompt viewers to make second-hand purchases.
Stylist Amy Bannerman and her team are the eBay enthusiasts behind the curation of sustainable finds available to this season's contestants. The rails of clothing available include pieces from Kate Moss for Topshop, Gucci, Tammy Girl, and Balmain. Love Island host Laura Whitmore is also honing the movement of sustainability this season and shared snaps of an upcycled red jumpsuit and Jean Paul Gaultier top from the 90s on Instagram.
The reliance on fast fashion
Although under constant scrutiny, the fast fashion industry is responsible for countless jobs and is worth billions. In 2021 alone, UK households spent approximately 57.3 billion on clothing, a figure that reflects society's constant desire for new outfits.
Fast fashion companies, such as I Saw It First and Pretty Little Thing utilise this desire to become the profitable companies that they are today. "They are very successful businesses that make a lot of money and know exactly what customers want. They have leveraged our constant need for newness and created products that service that," explains the founder of vintage fashion and homeware brand, Studio Courtenay, Louisa Rogers.
The problem with fast fashion items is that the garments end up in landfills because they are not designed with longevity in mind. The purpose of the item is to replicate the most popular micro-trend that dominates social media at the time. Love Island was the embodiment of this when the show used fast fashion companies for partnerships, as viewers could purchase contestants' outfits at a low cost.
"Sustainable fashion has long been the talk of magazines like Grazia and a concern for linen-tote-bag wearing, oat milk latte-sipping contingent, but that isn't representative of British buying habits as a whole," explains Louisa. Despite the awareness, there is still a demand for fast fashion. It's a means for everyone to wear popular fashion trends as the clothes are accessible and affordable.
The partnership between eBay and Love Island can alter this consumerism habit as stylist Amy Bannerman and her team has a platform to make preloved fashion a defining trend. "We just have to break the stigma that second-hand clothing is somehow undesirable," explains Louisa.
Although it's undeniable that there is still a want for fast fashion, Love Island's decision will hopefully influence people to make more sustainable choices.