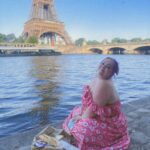 Solo female travel to Paris
14th June 2022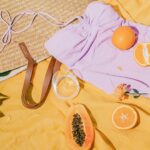 Will the Love Island and eBay partnership encourage sustainable fashion? 
15th June 2022
Classic sports cars or racing – browse the top 10 motor magazines to choose the most appropriate title.
1. BBC Top Gear Magazine
BBC Top Gear magazine is the perfect choice for any man who enjoys the show – or cars in general. The pages are a mixture of in-depth features and need to know car models from around the world.
Readers can expect insider knowledge about specialist models and experiments similar to what feature on the show. For example, the July issue discovers the limitations of the Audi RS Q e-tron that is designed for desserts by driving it in different locations
2. GP Racing Magazine
Delve into the world of Formula 1 with the only magazine dedicated to the adrenaline-fuelled sport.
The magazine has exclusive interviews, latest and upcoming races, and immaculate photography of cars on and off the track.
3. Classic Porsche Magazine
A celebration and exploration of the Porsche, one of the most iconic sports cars in history. Porsche fanatics can discover how the motor remains just as relevant today.
The features in this magazine focus on the past, present, and future of the Porsche.
4. Autosport Magazine
A must-have essential for any motorsport fan to know about every upcoming event around the world.
5. Hot Rod Magazine
An all-American car magazine that focuses on hot rodding, drag racing, and modifying motors.
The pages include in depth explanations of engines, truck models, and stories told by the vehicle owners.
6. Automobilsport Magazine
The essence of this magazine is captured in the subtitle – racing, history, passion.
A compilation of how motors have been an influence throughout history and continue to do so. This title is the perfect choice for any motorsport enthusiast.
7. Autocar Magazine
Autocar has a variation of content, from up-to-date information, new releases, and racing events. The features are informative and complimented with immaculate photography to further demonstrate the topic on each page.
This magazine is a great choice for someone who doesn't have a niche interest when it comes to cars – as the pages cover a variety of motors.
8. Car magazine
Car magazine has insightful opinions and ratings of anticipated car releases and new features.
The content ranges from test drives to in-depth analysis to enlighten readers about recent motors.
9. Evo Magazine
A British automobile magazine that shines a light on high performance cars, Evo is made up of lengthy features and mesmerising action shots.
The magazine shares knowledge and expertise on the various models available throughout the globe.
10. What Car?
A recurring question for any motor enthusiast who wants to make the correct decision when purchasing a car. What Car? is the ultimate guide to making an informative purchase – or to learn all there is to know about different car models available.
Click here for more specialist and hobby magazines.