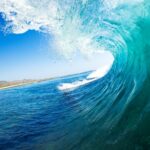 World Oceans Day
8th June 2022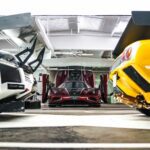 Top 10 Motor Magazines
14th June 2022
A week of champagne, cabaret, and celebration of self-discovery. Maddie Dragsbaek decided to visit Paris – a destination infamous for romance and proposals – solo. An experience she describes as "empowering and transformative."
A Brooklyn-based creator who shares her perspective on dating and lifestyle, Maddie decided to document her emotionally unavailable diaries on YouTube. A decision prompted by disappointing interactions. It was an opportunity to determine her wants, and needs, and make herself a priority. "I started taking myself out on dates, saying no to plans if I had made plans with myself instead, going on solo staycations, and incorporating acts of self-love into my life, in the same way, I'd incorporate acts of love to my friends and family members," she explains.
To conclude the 'emotionally unavailable diaries' Maddie decided to book a week-long trip to Paris to "travel to a foreign country and have an incredible time."
From New York to Paris
Although picturesque and romanticised Paris is still a capital city. Living in New York, Maddie knew that she needed to be "attentive and aware of surroundings,", particularly as a solo female traveller. She chose to stay at a hotel within walking distance of the locations she intended to visit, wore a cross-body bag (to minimise chances of pickpocketing), and pre-planned routes.
Paris is a plethora of culture, history, and infamous landmarks – notorious for being the backdrop of countless films. "There are so many spots that get recommended to you from others that you *have* to see– so many that there's no way you'd be able to hit all of them. It got a little overwhelming trying to decide what to do to maximise the amount of stuff I'm able to see, even if I didn't necessarily totally care about doing it. I had to step back at several points and remind myself that I didn't need to do Paris the same way that anyone else would," explains Maddie.
Only partial to a glass or two of wine at dinner, Maddie ignored her internal monologue of "Hello! You're 25! Go to bars and clubs," and spent the week indulging in a personalised itinerary. A simple and unproblematic process as there was no need to factor in anyone else's opinion.
A picnic across from the Seine "with an incredible view of the Eiffel tower" to read a book, to a Bateaux-Mouches dinner cruise. The cruise "included a 5-course meal, live music, beautiful views on the Seine, and wonderful champagne." An experience that Maddie describes as the "most romantic thing" she did for herself in Paris. An influence of Paris that Maddie plans to take back to New York is burlesque, after sitting front row, champagne in hand, at a Crazy Horse Cabaret show. "The performers were so much fun. I've been thinking of taking a burlesque class in NYC and seeing this show sealed the deal, it was fantastic," she enthuses.
Younger years spent juggling insecurities about her appearance and other people's opinions, a solo trip to Paris has "really exemplified the massive changes made" to Maddie's self-esteem. Maddie's journey, of self-discovery and to Paris, is reflective of the person she now self-identifies as. A "confident, comfortable and happy person who can feel safe and rely on herself."
"Paris was so much fun. I felt so connected to myself and it felt so relaxing to vacation my way with no one else's input," Maddie enthuses.
*Photos courtesy of Maddie Dragsbaek*
Be inspired to plan a solo trip with a travel magazine.