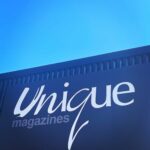 Tesco Discontinues Magazine Delivery Service: Unique Magazines Steps Up!
10th May 2023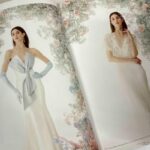 Wedding Season 2023 is Here!
18th May 2023
Let's dive into the compelling realm of women mastering the art of men's attire. There's an array of motivations nudging us towards dabbling in men's fashion, from the pursuit of additional comfort, an alternative aesthetic, or a conscious deviation from entrenched gender norms. This fashionable movement, tracing its origins back to the 20th century, champions the cause of gender equality.
Ladies, let's face it – oftentimes, women's clothing prioritises appearance over comfort. Many of us have suffered through the straitjacket sensation of restrictive outfits that compromise our ability to breathe for style. That's when men's clothing swoops in like a knight in shining armor! Prioritising comfort and flexibility, it allows us to simultaneously enjoy freedom and look splendid. It's not uncommon to find an oversized shirt or tee from a partner becoming a wardrobe staple!
Clothing represents a powerful medium of self-expression. For some women, sporting men's wear serves as a defiant declaration of their gender identity. This includes our wonderful nonbinary, genderqueer, and transgender friends, and even those with an affinity for a more masculine style. Let's wholeheartedly embrace this fashionable revolution and celebrate our individuality!
Now, let's spotlight some trailblazing women who have magnificently championed this style. Marlene Dietrich, one of our pioneering trendsetters, was instrumental in dismantling gender barriers in fashion, long before it became mainstream. Unswayed by societal expectations, Marlene dressed to satisfy her personal style.
This audacious icon expertly balanced androgynous fashion with a hint of feminine charm. Imagine her nonchalantly donning a men's tuxedo and top hat, and even wearing trousers – a revolutionary act for women at that time. Marlene's fearless sartorial choices have served as an inspiration for numerous women to assert their unique style through fashion. Let's uphold her legacy!
Katharine Hepburn, another phenomenal woman, followed in Marlene Dietrich's avant-garde footsteps. Her fondness for trousers and tailored suits paved the way for women to embrace pants in the 20th century. We owe Katharine a hearty thank you for liberating us from the constraints of skirts!
Fast forwarding to the present day, we have contemporary celebrities like Billie Eilish, Kristen Stewart, and Cara Delevingne, who are absolutely nailing the androgynous and gender-neutral look. Their sartorial choices reflect the significant strides we've made in endorsing self-expression and contesting traditional gender norms. Let's take inspiration from these fearless trendsetters and confidently flaunt our preferred style!
Surprisingly, numerous esteemed names in the fashion industry have recognized and incorporated this emerging trend. Designers like Yves Saint Laurent, Vivienne Westwood, Jean-Paul Gaultier, and Alexander McQueen have prominently featured this style in their collections. Their endorsement is a sartorial salute to our embrace of individuality and androgynous fashion. Let's continue to be fashion trendsetters, one outfit at a time.
And let's not forget the fashionable gentlemen who have turned heads by elegantly adorning women's clothing! They are challenging gender norms and looking splendid while doing so. The most renowned among them is the legendary Harry Styles, who has even curated his own collection with Gucci! He's joined in this fashion expedition by other noteworthy celebrities like Billy Porter and Jared Leto, demonstrating that style knows no bounds. Let's applaud everyone's unique fashion choices and continue to push the envelope together!
HommeGirls exemplifies a publication that promotes androgynous and gender-neutral styles. Initiated by former designer Thakoon Panichgul, Homme Girls is dedicated to women who appreciate menswear or androgynous clothing.
Homme Girls Magazine Issue 09
We're thrilled to announce the release of Homme Girls Volume 9, featuring none other than the remarkable Kylie Jenner, as one of its cover stars. From her initial introduction on "Keeping Up with the Kardashians" as a teenager, Kylie has blossomed into a successful entrepreneur, leading a multi-million dollar beauty enterprise. Now, at the age of 25, she's graced the pages of countless magazines like Forbes and Time, and embraced the rewarding journey of motherhood. We're excited to delve deeper into who Kylie is today.
Currently, Kylie is deeply invested in her brand, Kylie Cosmetics. She's in the midst of a strategic rebrand, focusing on the core products of her line, like skincare, eye makeup, and mascara. While limited-edition products have been enjoyable, Kylie is steering her brand in a more foundational direction. She expresses profound gratitude for her famous family's support in her business ventures and their invaluable assistance in her everyday life as a mom.
Motherhood has reshaped Kylie's perspective on beauty. She shares that seeing her own features in her children has made her appreciate her natural beauty more. Her prime piece of beauty advice for her daughter, Stormi, is to understand that she is perfect just as she is, and to always carry confidence within herself – advice that many mothers would undoubtedly endorse.
In her teenage years, Kylie faced extensive media coverage regarding her decision to get lip fillers. Contrary to the portrayal of her lacking confidence, Kylie firmly asserts that she has always been the most confident person in any room. She acknowledged her small insecurity about her lips, opted for fillers, and has since built an empire around it.
Kylie's makeup experimentation blossomed alongside the emergence of YouTube tutorial videos, utilizing her mother's extensive makeup collection to practice in front of the mirror before school. Nowadays, she espouses the belief that less is more, embracing her natural beauty, freckles, and full brows. The look undeniably suits her beautifully.
While acknowledging that the internet played a crucial role in launching her business, Kylie is aware of its darker corners and strives to maintain a healthy balance.
As she's matured, Kylie has shifted her lifestyle, swapping out late-night parties for personal time and quiet nights in. Her ideal evening now involves hosting dinner at her place or visiting a friend's house. However, she still finds joy in the process of getting ready for a night out with her girlfriends.
Reflecting on her accomplishments, Kylie is proudest of her children, seeing them as her greatest achievement. As a 25-year-old woman, she has indeed accomplished a great deal. Kylie carries the belief that the future is predestined, adopting an attitude of acceptance towards whatever may come. Nevertheless, she acknowledges her agency in her life and decisions and looks forward to embracing her future with her children and family by her side.
The Timeless Trench Coat
This issue of Homme Girls is brimming with engaging articles, and one such piece celebrates the timeless trench coat. This garment has been a mainstay in many wardrobes for years, and a well-fitted trench coat often becomes one of the most valuable purchases one can make.
Durga Chew-Bose shares an intriguing anecdote from her recent trip to Paris for the Joan Mitchell and Monet exhibition at the Louis Vuitton Foundation. As she navigated the bustling Paris Metro, her attention was captured by a woman seemingly floating rather than walking. The woman exuded an air reminiscent of a vintage Edith Head sketch, and Durga admits she couldn't tear her gaze away.
This issue pays homage to the trench coat in all its varied styles, exemplified by actress Kelsey Asbille. Kelsey dons a black leather Khaite trench, perfectly complemented by a classic black Chanel bag. Her hair styled effortlessly, she emanates an aura of elegance and glamour.
On the other hand, the issue also showcases a decidedly bold look featuring an oversized Balenciaga trench coat. Paired with a hooded blouse, pouch, sunglasses, and over-the-knee boots, it offers a dramatically different take on the trench.
Kelsey also models a Ferragamo suede trench coat, paired with Oliver Peoples sunglasses, while in another shot, she is seen in a quintessential Polo Ralph Lauren belted trench coat. This classic piece is elegantly paired with a denim shirt, Levi's jeans, and a cap, evoking a casual, at-home feel amidst the backdrop of New York City.
The trench coat, with its effortless style and versatility, truly proves its staying power. It's the perfect go-to garment to tie together any outfit, and this issue of Homme Girls showcases exactly why we keep coming back to it.
Issue 09 of Homme Girls and is not to be missed. You can buy a single copy here from our website.