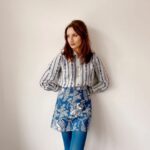 Meet Louisa Rogers – Creative Director of Studio Courtenay
5th July 2022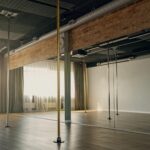 Turn exercise into a hobby
13th July 2022
OPINION: Fashion Communication student Olivia Holden shares her top 10 magazines
The world has been completely captivated by the power of digital, and whilst transforming how we consume, the demand for traditional forms of media like physical publications- particularly for creatives- remains.
Although the internet and social media provide an expansive wealth of content that is accessible almost instantaneously, physical magazines are seen as experiential in ways that online resources are not. As a result of this, rather than succumbing to the growth of digital and becoming extinct altogether, as was predicted, print magazines are seeing a resurgence in popularity.
This is particularly- and surprisingly- apparent among Gen Z and Millennial fashion students, who, perhaps having grown up with the internet and knowing no different, instead seek something they can hold, something to turn the page of, rather than simply scroll. As Katherine Krause, editor of Dossier magazine notes, "There's just something wonderful about the 'object-ness' of a print magazine".
To celebrate the fact that, despite all the forewarning, print is not dead, I have put together a list of the 10 top magazines read by fashion students.
1. FANTASTIC MAN
Launched in 2005, Fantastic Man is a bi-annual publication, with a distinct aesthetic.
Predominantly black and white, the flashes of colour and vertical column layout, polished, minimal design, and floods of text set it apart as a fashion magazine that is designed to be read rather than just looked at or flicked through.
Recognised for the soft-spoken innovative take on fashion, perhaps the most distinctive feature of the publication is the fluid mix of seemingly ordinary and celebrity profiles, from novelists to tree surgeons, designers like Tom Ford to dentists. To an extent, it has become a hub almost, a destination for men seeking singular style, mature journalism but also wit. Over the last 17 years, it has acted as a catalyst for challenging attitudes towards masculinity through its clever and deeply engaged connection with its readers and the fashion world.
2. THE GENTLEWOMAN
A sister publication to Fantastic Man, Gentle Woman is widely acknowledged as the definitive style title for the modern woman. Offering an alternative to mainstream publications, the bi-annual magazine, re-examines female personal style from an in-depth, intelligent perspective, that instead looks closely at how women 'actually look, think and dress'. Having featured cover stars like Beyoncé, Zadie Smith, and Simone Biles, Gentle Woman examines all aspects of art, history, and culture that is informing its audience and interviewing its profiles in a way that is witty and intimate, yet never invasive.
Like Fantastic Man, its angles are unique, and its defining tone and unconscious coverage of issues that really pine at its readers, have given the publication an almost 'club' status- one which meets for sponsored events, ranging from architectural tours to card nights.

3. DAZED
What initially started as a zine, Dazed has morphed into a culture-provoking movement, that has championed the careers of countless up-and-coming photographers, designers, musicians, journalists, and artists. The bi-annual publication, which was created at the peak of the 'Britart' and 'Britpop' era, celebrates radical fashion and youth culture.
Featuring collaborations with Alexander McQueen, the publication has forged a community of creative rebels. Dazed's Editor in Chief IB Kamara, featured in the publication 6 years previously whilst a student at Central Saint Martins, notes this community 'want to engage more with what's going on in the world, but also want to escape from it- people want to dream'

4. i-D
Recognised as being at the centre of the vanguard of fashion and style i-D, a bi-annual magazine, has come a long way from its hand-stapled roots. Having featured cover stars like Kate Moss and Naomi Campbell, shot and styled by the likes of Nick Knight and Edward Enniful in the early days of their careers, i-D has pioneered creative talent.
Seamlessly exploring everything from high-end couture to underground style scenes, the publication, despite now being a globally renowned magazine that features the luxury sector, continues to be laced with the same rebellious spirit that has inspired a whole wave of photography.
The biggest attraction to the publication is its message of empowerment and validation, coining a new currency of creativity, that is not constricted by money.
5. SYSTEM
Exploring and celebrating the ever-changing fashion landscape, System magazine provides an in-depth look at the global fashion industry. Carefully curated, it has adopted a 'long-form' journalistic approach, where its stories are developed over time.
The six-monthly magazine features highly detailed features and long, exclusive, in-depth conversations with both well-established and emerging designers. Accompanied by highly conceptual, polished editorials from some of the fashion industry's most sought-after creatives, it has become one of the most iconic magazines for fashion students.
6. THE SKIRT CHRONICLES
A Parisian publication, The Skirt Chronicles was founded to be a 'collaborative platform, allowing talent from different cultures and generations to meet and work together'. The magazine's content is literary, perfect for those who love words. Flitting seamlessly from interview to report to reflective piece, the written stuff is just as good as the photography it is paired with.
The publication has been created by three female friends, who come from a generation that was supposed to see the end of print- and instead, they are driving it.
7. POP
The innovator of, and original "super glossy", POP magazine is a bi-annual publication that has shifted the fashion landscape in its approach to curating and directing fashion. Pairing its conceptual fashion photography with strong writing, interviews, and stories, POP has remained prolific as ever, since its beginnings 20 years ago. To establish a magazine that was both 'something jolly and pink', it continues to have the same distinctive 'POP girl' tone that catapulted it to the fashion publication forefront.
Although it holds a 'high-end' image, the publication has established a vibrant- girl gang feel, breaking through female photographers and cover stars that include Hailey Bieber and Kate Moss- their very own POP Girls.
8. LOVE
'LOVE doesn't follow fashion, it sets fashion's agenda'- Conde Nast (LOVE's publishing agency). Publishing bi-annually, LOVE magazine, delves beyond the surface of the industry, examining closely the culture behind the catwalk.
Despite being a lengthy publication, LOVE places a focus that is less on written editorial, and more on photography. Featuring conceptual, innovative visuals from some of the industry's biggest names, its content pushes the boundaries of mainstream magazines. Commenting not only on the style and substance of the industry, but it also discusses the latest developments in arts and music- that which, ultimately, is shaping the fashion of tomorrow.
9. AnOther
Both carefully considered and curated, AnOther magazine casts a contemporary eye on the fashion sphere. Featuring a seamless mix of time-honoured photographers, stylists, journalists, models, and fresh up-and-coming talent. AnOther is published bi-annually around fashion week.
Despite being recognised as a fashion publication, it serves as a multi-faceted destination for fashion students, with editorials that stretch beyond the realm of clothing and celebrity culture. It is informative yet informal, with a thought-provoking blend of features on art, literature, and politics.
10. BUFFALO ZINE
An avant-garde publication, Buffalo Zine is unlike anything else featured on this list. Rather than glossy pages of serious editorial and interviews with industry talent, it is satirical and bold, 'born with a one-way ticket to near cult status' – It's Nice That.
It simultaneously celebrates the talent of the fashion industry, whilst also- to an extent- mocking it, especially with its covers. Yet brands rush to be featured within its pages that are packed full of bright colours, quirky editorials, and eccentric 70's inspired graphic design.
As The New York Times pointed out, 'on the cutting edge of print: Buffalo Zine explores the back alleys of style', and everyone wants to be part of it, as it has unconsciously established itself as the zeitgeist of the publication world.
Words courtesy of Olivia Holden