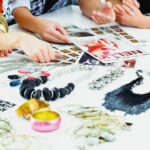 Influential Magazines Read by Fashion Students
5th July 2022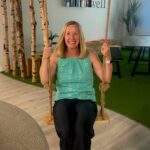 Unique Interviews Elaine Stroud – CEO of The Entrepreneurs' Forum
25th July 2022
Huffing and puffing mid-gym class, questioning the decision to do a 9am session and how the instructor hasn't even broken a sweat is the norm for most. The benefit of exercise is undeniable but it has somehow become a necessity rather than something that sparks joy for many.
It was 10 years ago that Becci Harrison decided to book a pole fitness class to "try something different" because she "found generic fitness classes a bit boring."
Full-time Artisan, part-time pole instructor, and avid heavy metal fan – Becci is not one to shy away from trying new activities and has dabbled in fire eating, German circus wheel, and aerial hoop.
Pole fitness, an acrobatic and full-body workout, improves core strength and flexibility. Unsurprisingly, the pole is the primary focus of the routine as participants maximise the use of it to do climbs, spins, and moves.
"The self-confidence and strength it can build in you physically and mentally is insane. I love seeing what your own body can do and the progression from class to class," enthuses Becci.
Becci has shared her journey of practising and perfecting various moves over the years, and in doing so has unintentionally inspired others to try pole fitness.
To further help ""start others on their pole journey," Becci completed training at The Ultimate Instructor based in Newcastle to teach classes at Tank Girl Training in Consett. Although an instructor, Becci continues to develop her skills and hopes to perfect the move Iron X and compete or perform pole in public.
A decade since her decision to ditch gym classes, pole fitness remains one of Becci's greatest passions. It is an exercise turned hobby to create friendships, boost confidence, and is a "great release from the stress of daily life."
Be inspired by a dance magazine
Related reading: The importance of hobbies