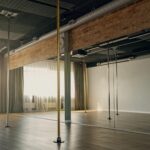 Turn exercise into a hobby
13th July 2022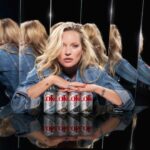 Will Kate Moss make Diet Coke fashionable again?
27th July 2022
How did you get into business?
I joined PwC as a new graduate and trained as a chartered accountant in London. Once qualified I took advantage of PwC's global network and seconded to their Auckland office for '2 years' which turned into 10 fantastic years. I joined the Entrepreneurs' Forum on my return to the UK as it seemed like a great place to build a network in the North East. I've loved every minute and took to the helm as CEO in 2021.
Who or what inspires you?
I've been lucky to meet and hear from some amazing individuals who have spoken at Entrepreneurs' Forum events. I'm inspired by people who take the initiative to get things done whilst making sure they are always doing what's right. Sir John Timpson stands out for me as someone who's grown a tremendously successful business that creates genuine opportunities for the disadvantaged. Even more impressive was that he and his wife had fostered over 90 children at the same time as building the business. Recently we had happiness guru, Danny Bent, speak at our conference. I was inspired by his positive can-do attitude to life which gave me a boost of confidence to push myself just a little bit more and enjoy the journey life takes me on.
What advice would you give to anyone interested in starting their own business?
Talk to potential customers to validate your idea and confirm there is a market for it at a price that you're willing and able to sell for. Don't be afraid to share your idea as you'll learn so much from talking it through with others. It's also important that you understand your cash flow as the biggest risk for a start-up is running out of cash.
What is your favourite part of your job?
Seeing our entrepreneurial members take inspiration from the events that we curate. I love hearing that a chance meeting between members at one of our events has led to a new venture taking off.
What has been your most memorable moment to date relating to your business journey?
The Forum is celebrating its 20th Anniversary and as part of this, I was keen to set ourselves a fundraising mission to raise £20,000 for charity to mark the occasion. We held a gala dinner in June and earlier this month I led a sponsored hike around Kielder reservoir. So far, we've raised nearly £40,000 for cancer research and the Prince's Trust which makes me unbelievably proud.
What are your favourite magazines?
220 Triathlon is my go-to magazine of choice.
What does the future hold for Elaine Stroud?
The Entrepreneurs' Forum is 20 years old now and my challenge is to keep the Forum relevant for the next generation of entrepreneurs. I'd love to put the North East on the map as the hub of entrepreneurship in the UK and beyond.