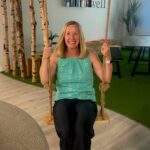 Unique Interviews Elaine Stroud – CEO of The Entrepreneurs' Forum
25th July 2022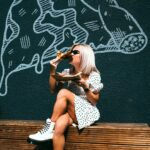 Meet Laura Middleton, the foodie behind Geordie Scran
1st August 2022
Diet Coke X Kate Moss – the pop culture collab we did not know we needed.
For a drink that somehow became a fashion accessory in the 90s, a collaboration with iconic supermodel Kate Moss makes complete sense.
Seen in the hands of fashion elite, models, and celebrities, diet coke was THE accessory from the 90s. The small silver can was everywhere and unknown to most marketed 24/7 to anyone who followed celebrity gossip or watched rom-coms. Supermodels and celebrities were snapped by paparazzi holding the beverage and splashed across magazines, whilst in cult classic films such as Mean Girls (2004) and Clueless (1996) diet coke was the drink of choice for cool and popular IT girls.
It's clear that diet coke was marketed to women – the ones who would purchase the drink as an accessible accessory and gateway to being 'trendy'. When diet coke was not being subtly marketed in real life and cinema, the advertisements were fun, sexy (aka a sexy gardener being rolled a can), and even featured Marc Jacobs wearing just a kilt in a photo booth.
Former Creative Director of Chanel, the late Karl Lagerfeld collaborated with diet coke and told Harper's Bazarr:
"I drink Diet Coke from the minute I get up to the minute I go to bed. I can even drink it in the middle of the night, and I can sleep."
At its peak, diet coke really was the epitome of chic and set to make a comeback with supermodel Kate Moss as creative director.
Diet Coke by Kate Moss 'Love What You Love' campaign
Kate has become creative director of Diet Coke to celebrate forty years 'in style' and designed four cans. The cans feature denim, leopard, lace, and camouflage with a monochromatic portrait of Kate designed by her friends to celebrate her 40th birthday. In the hope of further driving sales, the campaign also gives people the opportunity to win prizes selected by the supermodel.
Kate said:
"When I designed my new Diet Coke by Kate Moss Limited Edition Collection, I was inspired by my favourite looks worn over the years – and how good they made me feel at the time. Each design captures a moment I've loved – every piece holds a special memory for me and still lives in my wardrobe. It's been great to revisit this, as part of the celebrations for Diet Coke's 40th birthday."
In a recent interview for Dazed Digital, Kate exclaimed that all the girls drink diet coke because "with ice and a slice, it's the best drink!" and that will be good enough reason for new and old fans of the iconic supermodel to seek out the fizzy beverage.
Whether diet coke will make such a cultural impact again is yet to be seen.
Diet Coke by Kate Moss Love What You Love Limited Edition Collection is in stores nationwide from 25 July.
Photo Courtesy of dietcokeg