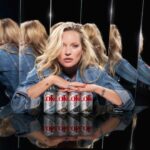 Will Kate Moss make Diet Coke fashionable again?
27th July 2022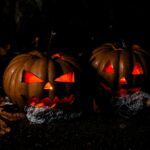 Halloween is (nearly) here? 
10th August 2022
Laura Middleton is a food and Newcastle enthusiast who uses Instagram to showcase her must-visit places in the Toon.
"I'm not a fraud," laughs Laura Middleton aka creator of Geordie Scran when I ask if she grew up in Newcastle. "I grew up in Durham and moved to Newcastle when I was 18. My page was named after the food I review – the food from Geordie land – not a reference to myself," she explains.
From the get-go, Laura decided to pursue a career in the creative industry. After graduating from Northumbria University in Media Production, she became a fashion photographer for Pink Boutique for three years before starting a role as a live stream producer for Dragon's Den judge Sara Davies.
"I used to help Sara out with some of her social media, which is how I got my current job," she recalls.
Collaborations
Unafraid to answer anonymous questions or post comedic reels, Geordie Scran is a plethora of unfiltered and relatable content. It boasts transparency and charisma that has materialised into various collaborations and opportunities with businesses. "Most memorable must be being featured on the Ninja Kitchen Advert for their Air Fryer last year! I never thought I'd land up on the TV," Laura enthuses.
"My background in video has helped with my content but all I was ever taught about storytelling goes out the window with social! I think it's all about the lighting, and the edit is also super important. I tend to find a track to fit my video and go from there," explains Laura when we ask her for reel-making advice.
A monumental part of Geordie Scran for Laura is creating relationships with local vendors, such as the Newcastle Gateshead Initiative and Whitley Bay Brew Co. Together, Laura and Whitley Bay Brew Co decided to create a beer to raise funds for the Ukrainian Humanitarian appeal. Laura became the face of the limited-edition IPA called 'We Stand With Ukraine' and all the profits from each £3.50 sale went directly to the Disaster Emergency Committee running the appeal.
Quick-fire questions 
Favourite meal of all time?
"That is totally impossible! I do love seafood or a curry.. or a fish curry maybe!"
Favourite places in Newcastle?
"I'm lucky that some of my favourite spots are right on my doorstep now in the Arches in Gateshead. I also love Ouseburn."
Go to place at the moment?
"I'm loving The Punch Bowl in Jesmond. They've got some awesome gigs and shows in their Bobiks venue, and the best natural wine selection by the glass you've ever seen."
Favourite magazines?
"I love all the local papers and magazines. Mostly because I'm nosey and want to see if there's anyone that I know in them such as Luxe or The Crack."
Top three countries or places for food?
"Apart from the Toon..?  I loved Thailand for its food. I'm also dying to see more of Italy for food even though Italian is usually at the bottom of my list for restaurant cuisines in the UK. I also love going to London."
With a social calendar full of concerts, festivals, and reviews for the summer ahead (whilst trying to mentally block out the thought of participating in the GNR on the 11th of September), Laura enthuses that she is "lucky to love what I do for work."
Geordie Scran is a space for Laura to make "fantastic connections across the North East" and share "all the best food, stays and crack from the Toon."
*Photos courtesy of Geordie Scran*