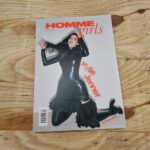 Androgynous Fashion
11th May 2023
Unique Interviews – Sam Spoors – Founder and Recruitment Director of Talentheads.
23rd May 2023
You can feel the excitement buzzing on social media with all the weddings and stag/hen parties going on.
How many weddings are you attending this year? I've got one coming up next week, and let me tell you, I'm pretty excited. It's been a while since the last one – my sister-in-law's back in September 2019. That was a lovely day at The Vermont Hotel in Newcastle city centre. From the rooftop bar, the views over Newcastle were nothing short of stunning. Plus, seeing my daughter as a flower girl and my son as a page boy added a special touch.
Thinking back, we didn't realize how lucky we were to squeeze in that celebration just a few months before Covid struck.
Weddings and Covid
My heart goes out to all the couples who had to cancel or postpone their big day because of the pandemic. As someone who tied the knot in 2010 – after two years of planning – I can imagine how heartbreaking it must have been. Planning a wedding takes so much time and effort, and to have it disrupted by something completely beyond your control… I feel for the couples around the world who had to face that.
On March 19, 2020, just days before the official UK lockdown commenced on the 23rd, wedding venues across the nation were instructed to close their doors. Aside from a handful of exceptions granted in extreme cases of ill health, no weddings could proceed. As the cloud of Covid-related anxieties hung heavily in the air, those who had invested significant sums into their wedding plans were left in limbo, uncertain of the fate of their funds and their nuptials.
The effects of the pandemic reverberated beyond the engaged couples, dealing a hefty blow to many businesses tied to the wedding industry. As the nation buckled down, what would have been the start of their bustling wedding season turned into a time of forced inactivity. Amid the global crisis, how could these businesses offer any reassurance to the anxious couples who had engaged their services?
On July 4, 2020, the government allowed restricted wedding ceremonies to resume. However, these came with stringent limitations: a maximum of 30 attendees and no receptions permitted until mid-August. The spirit of celebration we had once taken for granted underwent a stark transformation. Masks became an unexpected accessory at the modest weddings that did take place during this period.
Unfortunately, a significant surge in Covid cases during the summer of 2020 resulted in a series of frequent changes to wedding and reception rules that lasted until February 2022. It was an era of constant flux and uncertainty, leading many couples to postpone their weddings indefinitely, holding out for a time when they could plan their dream day with full confidence.
During the pandemic, the wedding industry was compelled to evolve drastically. There were periods when only outdoor weddings were permitted, a concept quite alien to many UK venues. Owing to the unpredictable British weather, especially in the North, outdoor weddings had seldom been a conventional choice. However, venues rose to the challenge, and we witnessed some truly stunning outdoor ceremonies. Many venues have since retained the outdoor option, offering more flexibility to future couples.
Weddings in 2023
Now, as we step into 2023, weddings are resuming unhindered by Covid-related concerns. There's something truly special about witnessing couples pledge their commitment to each other, surrounded by the warmth and joy of their loved ones.
Weddings typically require substantial planning. On average, a UK couple invests 12-18 months in orchestrating their big day, and I can personally vouch for the exhilarating thrill that accompanies this journey. When I planned my wedding, wedding magazines were my go-to sources for inspiration – be it the dress, cake, venue, suits, or flowers.
In 2008, when I was preparing for my own nuptials, social media hadn't yet become the treasure trove of ideas it is today. I found myself relying heavily on print media, tearing out pages of anything that caught my eye, and filing them away for future reference. My entire wedding theme – a classic black and white – was inspired by a magazine feature. I even went as far as purchasing the exact bridesmaid dresses showcased in the magazine! To this day, I cherish that compilation of clippings as a lovely memento of that special time in my life.
Thirteen years on, and wedding magazines continue to hold their own, even amidst the avalanche of digital inspiration platforms such as Instagram. There's an unmatched charm in physically flipping through glossy pages, indulging in the feast of stunning visuals that these magazines offer.
Belle Bridal Magazine
My personal favourite, Belle Bridal, is a true gem in this realm. Celebrating its silver jubilee in bridal and fashion this year, this Northeast wedding magazine serves as a love letter to the beautiful wedding venues in the North East of England. Its hefty 226 glossy pages provide a wealth of inspiration, not only for local brides but for those across the world.
Issue 26 of Belle Bridal has particularly captured my heart. The cover and interior photography are nothing short of breathtaking. Showcasing the latest collection from the iconic duo, Badgley Mischka, the issue paints a dreamy landscape of pastel flora. The gowns featured range in style, promising a fit for every bride.
The photographer, Chris Davis Studio, has done an incredible job of capturing the collection's essence. The fusion of the exquisite pastel blooms with the stark white gyp creates a truly mesmerising tableau. Badgley and Mischka, lauded by Vogue as one of the 'Top 10 American Designers', have once again proven their design prowess with this stunning couture and bridal collection.
What truly sets Belle Bridal apart is its strong commitment to inclusivity. Acknowledging that beauty comes in all shapes and sizes, the magazine celebrates women of all forms, showcasing them in a dazzling array of stunning gowns. This shift towards featuring plus-sized models, championed by figures like Ashley Graham, is indeed a much-needed change in the magazine industry.
Among the many captivating features in this issue, the 'White Aisle Beauty' shoot holds a special place. Shot in the Oak Suite at the Peak Edge Hotel, photographer Laura Jayne has managed to encapsulate the enchanting allure of the gowns and suits against a backdrop of elegant white flowers and exquisite venue dressing.
For any bride-to-be, Belle Bridal is an indispensable tool for planning and gathering inspiration for your big day. We offer both single issues and subscriptions, with convenient home delivery options. You can place your order here. This is a magazine you're likely to treasure long after the wedding, or perhaps pass on to a friend embarking on their own wedding planning journey.
What's more, Belle Bridal also features real brides and their weddings. This peek into the variety of styles embraced by real people adds a rich, authentic dimension to the magazine. Let's hear it for #realbrides!
The South Causey Inn
Being a resident of the North East of England, I've been fortunate to attend many weddings in this region, at venues ranging from Beamish Hall and Lumley Castle to The Vermont Hotel, Matfen Hall, and Newton Hall, just to mention a few. Interestingly, one of my favourite long-standing dining spots, which has served as a wedding venue for quite some time, recently revealed to me the full extent of its offerings for today's bride. I was so taken aback by the splendour of it all that I feel compelled to share it with you.
The South Causey Inn, popular for its dining experience, now boasts not one but four distinct wedding venues on its site. Each has its unique charm while ensuring complete privacy for your event. Initially, I was a little sceptical about how a bustling restaurant could manage to segregate its dining patrons from wedding guests. But upon touring all four venues, my concerns quickly dissolved. Each venue feels like a secluded sanctuary nestled within the verdant Beamish Valley, offering spectacular views that add to their charm.
My first stop was the Old Barn. The moment I approached, I was enveloped by an ambience of sheer romance, accentuated by music gently wafting from the outdoor speakers. It wasn't hard to imagine guests, radiant in their finery, making their way into the venue. Stepping through the doors, I was truly taken aback by the magnificence inside. With its wooden floors, original beams, and a multitude of unique features, the barn is undeniably breathtaking.
The Old Barn is spacious enough to accommodate 200 guests. It encompasses the Valley View Bar, where guests can gather before the ceremony, and the St Cuthbert's Suite – a slice of heaven where the ceremony would take place. Post-ceremony, the Main Barn serves as the venue for the wedding breakfast. Its neutral setting allows you to personalise the space to your liking.
Equipped with its private bar and gardens, the Old Barn offers everything you and your guests might need, eliminating the necessity to venture out. The crowning glory, however, has to be its backdrop – the stunning Beamish Valley, certain to make for some truly breathtaking wedding photos.
For those envisioning a more intimate gathering, The Farmhouse offers an exquisite setting. A 150-year-old converted farmhouse, it sits at the zenith of the picturesque Beamish Valley. The Farmhouse, with its exclusive grounds, provides an ideal backdrop for your special day. It even boasts a private driveway, gated entrance, and a separate car park for your guests, offering convenience and exclusivity.
The main house has been tastefully converted to accommodate your entire wedding ceremony. The ceremony room, capable of seating around 40 guests, features crushed velvet curtains and a neutral palette that can be tailored to match your chosen theme. Post-ceremony, your guests can unwind and mingle in the charming Cocktail Lounge, replete with stunning original fireplaces, before proceeding to the Orangery Suite for the wedding breakfast.
The newly added Queens Head Garden Bar, located at the rear of The Farmhouse, presents an ideal spot for pre-party libations. Here, you and your guests can revel under the stars. This area, featuring comfortable sofas, faux fur throws, and hanging greenery, creates the perfect ambiance for celebration.
What truly amplifies the allure of The Farmhouse is the inclusion of six bedrooms upstairs. As part of the wedding package, the bride and groom are invited to stay in the lavish Penthouse Suite. However, the additional five bedrooms must also be booked, offering a fantastic accommodation option for your guests. This venue is perfect for those seeking a close-knit, intimate wedding celebration.
Another captivating option is The Durham Suite. Once a stone stable block, it has been transformed into a bright, beautiful space perfect for a wedding. This suite can accommodate 150 guests for a banquet-style wedding breakfast, and even features a private outdoor tipi-style seating area. The attached Tanfield Suite, which sports a chapel-like interior and stunning autumnal blossom trees hanging from the ceiling, serves as the ceremony venue. However, it's important to note that the Tanfield Suite can only hold around 30-40 guests, making this location ideal for a more intimate ceremony with a larger celebration afterwards.
I had the pleasure of attending a friend's wedding here about a decade ago. She held her ceremony in a church and the reception in The Durham Suite. Even though it was gorgeous back then, South Causey Inn has truly kept up with the times. They've strived to offer the modern bride, regardless of her age, guest list, or budget, an absolutely perfect wedding venue.
Lastly, for those looking to host a smaller wedding, the Beamish Barn presents an ideal venue, capable of accommodating up to 40 guests.
No matter your style or budget, I highly recommend adding The South Causey Inn to your venue shortlist. This location offers a degree of versatility that enables you to infuse your own unique touch, making your special day truly personalized. Along with its exceptional food offerings, the inn boasts a team of friendly and welcoming staff. Their dedication and professionalism are essential when entrusting your wedding day to a venue, ensuring it becomes a cherished and memorable experience.
In terms of accommodation, the inn offers an impressive range of options to cater to you and your guests' needs. From standard rooms and themed rooms to suites featuring multiple bedrooms and hot tubs, you'll find options to suit every budget. When you choose The South Causey Inn, you can look forward to a truly unique and unforgettable wedding experience.
Written by Sarah Johnson.