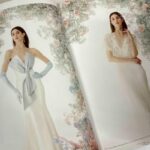 Wedding Season 2023 is Here!
18th May 2023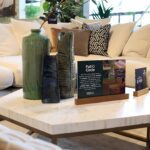 Furniture with a Conscience: Barker and Stonehouse's Mission for Sustainability
26th June 2023
How did you get in to recruitment?
I left university knowing I wanted to support people. After a stint with a local council, I walked into a Recruitment Agency looking for a new opportunity to continue to do just that. We talked about the support and impact employability and work has on people's lives and I was hooked. I spent 11 years in agencies – matching those looking for work and businesses looking for individuals – then went to work inhouse for a large, reputable, multisite business as their internal Head of Recruitment.
Who or what inspires you?
My family inspire me. We are a blended family and have four children – two girls and two boys. Being a role model and demonstrating determination, passion, resilience and hard work is extremely important to me. The value 'Legacy' is something that gives me a huge sense of purpose. I want to make an impact and a difference. We only get one life – I want to leave something behind to show my mark.
What advice would you give to anyone interested in getting into recruitment?
Recruitment is not about putting bums on seats, raising invoices, or having one-off transactions with individuals or businesses. Recruitment is about local jobs for local communities and supporting local businesses to find the talent they need to grow and thrive. There is HUGE purpose in recruitment and you can make a massive impact. Don't come into it thinking short term sales – come into it thinking long-term communities.
What is your favourite part of your job?
My role has changed over the years and now as the Business Owner and Director of Talentheads (The Internal Recruitment team for Growing Businesses) I get huge satisfaction from being able to grow a business that disrupts the stereotype of the recruitment industry. I love talking about values, purpose, partnerships, long-term relationships, training and development and leaving businesses in a much better position after they have worked with us as their internal recruitment partner. Developing my team and identifying opportunities where we can help businesses and individuals is also up there.
What has been your most memorable moment to date relating to your business journey?
It has to be the day I said Talentheads was live. I will always remember that day. It was during the pandemic as I was sitting in my home – with my new website, my laptop and all the research and foundations had been set – and I was ready to go. I believed in us and look at us now. I'm extremely proud.
What are your favourite magazines?
I love this question! It has to be the home and lifestyle ones, such as Ideal Home. I love plants, soft furnishings and making our house a home for my family.
What's the future hold for Sam Spoors ?
It's all about health, happiness and gaining some balance. I am so committed to the growth of Talentheads – my team, our partnerships and our long-term impact – it motivates me daily. Our quest for world domination will absolutely continue! Back at home, I'm looking forward to watching my happy children grow and to spend the precious down time with my lovely husband and our two little pups.