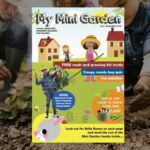 My Mini Garden
8th April 2022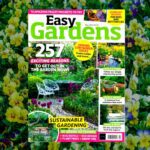 Easy Gardens Magazine Review
12th April 2022
William Shakespeare was a revolutionary and much-loved playwright, poet, and actor from Elizabethan England.
He was from Stratford-Upon-Avon but spent much of his time in London, writing and acting in plays.
His most famous plays include comedies such as A Midsummer Night's Dream, tragedies like Romeo and Juliet, and historical plays such as Henry V. He was also very fond of poetry, writing 154 sonnets, which are types of poems with 14 lines written in iambic pentameter. Iambic pentameter is a particular way of writing that structures which syllables(sound) you emphasise when you read it.
Shakespeare's plays are still acted on stage and storylines made into films and tv shows.