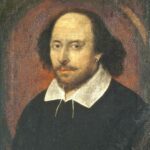 William Shakespeare
9th April 2022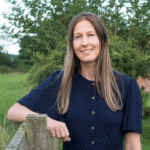 Unique Interviews Charlotte Nichols – Harvey & Hugo Director
13th April 2022
The May issue of Easy Gardens magazine is an influx of inspiration to transform everyone's outdoor space for the warmer months ahead. From sustainable landscape solutions, how-to guides, and DIY ideas.
Interesting find: Although bushtucker trials on I'm a celebrity Get Me Out Of Here may send shivers up your spine, it's time to overcome that ick. Creating a bug hotel is a great way to help wildlife thrive in your garden and will be an educational and fun source of entertainment for children. This issue includes 9 different ideas to create a bug hotel using logs, branches, and even a tin can. With the help of solar panels and paint, a bug hotel can be a decorative garden feature. 
DIY highlights: Air plants are the perfect solution for people who struggle to keep cacti and low-maintenance plants alive! Air plants require absolutely no soil and little upkeep once they grow. A bonus is that they make for the perfect decorative piece in your home as they can be displayed in glass jars and seashells.
Helpful feature: Seasons best includes nutritional recipes to utilise fruit and vegetables that the magazine helps readers to grow.
Summary: Easy Gardens is a magazine for anyone searching for eco-friendly and creative gardening advice. Alongside informative features, the magazine uses imagery to illustrate ideas and showcase aesthetically pleasing outdoor spaces.
Discover the range of gardening magazines available.