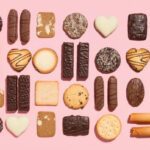 National Biscuit Day
29th May 2022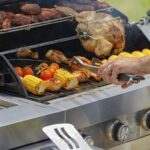 National BBQ Week
30th May 2022
Queen Elizabeth II is the current Queen of the United Kingdom and the Commonwealth. She is about to celebrate 70 years on the throne, longer than any other monarch in British history, and the third-longest in world history.
Born in 1926, Elizabeth wasn't next in line for the throne, it was her grandfather King George V.
Nevertheless, she was a royal and she was educated at home.
When she was 9 her uncle became King Edward VIII, until he abdicated just a few months later. Abdicate means for a monarch to resign from their role and pass it on to the next in line.
Since Edward didn't have any children, his brother (Elizabeth's dad) became King George VI.
Elizabeth was now next in line to the throne. She was a princess through WWII, but rather than hiding somewhere safe she joined the Auxiliary Territorial Service. This was a volunteer section of the army for women to be cooks, wardens, delivery drivers, ammunition inspectors, and radar operators.
People liked to see that the princess was working during the war, at a time when everyone was suffering.
After the war, she married Philip Mountbatten, a prince of Greece and Denmark who had been in the navy during the war. Philip and Elizabeth had been corresponding since 1939.
In 1952 the King became ill and later died, meaning the 25-year-old princess was to become Queen Regnant.
This title differentiates her from other queens, as she would have the powers of a King. Therefore, Philip remained a prince, despite being married to the Queen, rather than becoming a King himself.
If Philip had been appointed King he would have been in charge, as Kings used to overrule Queens. This rule has since been scrapped.
Elizabeth had become Queen of the UK, Canada, Australia, New Zealand, Pakistan, Ceylon, South Africa, and the head of the commonwealth.
She has been Queen for so long that Ceylon doesn't even exist anymore and is now part of Sri Lanka. Pakistan no longer uses the Queen as the head of state, and neither do many other former commonwealth nations. The most recent country to separate from the royal family and become a republic was Barbados in 2021.
A republic is a country where all the leaders are elected by the people, not chosen by who is in a certain family or has military rank.
The Queen has toured all her dominions (places she controls) and many other countries. Not only is she the Head of State for many countries, but she also acts as a cultural ambassador for the UK.
She has met and hosted many world leaders including those of the USA, France, Germany, China, South Africa, Russia, Syria, Saudi Arabia (another monarchy), Zimbabwe, Congo, and many more.
During her reign, many countries grew less reliant on the UK and declared independence, including independence from the crown. In the 60s and 70s, twenty countries declared independence. Most of these countries were in Africa and the Caribbean and this process is sometimes called decolonisation.
The Queen decides who gets knighted but also gets recommendations from her prime ministers. Over the years she has knighted over 4,000 knights and dames. She is also in charge of deciding who gets honours as part of the British Empire (OBEs, MBEs, etc.).
The Queen has celebrated several major milestones over her reign. These include her silver (25 years), golden (50 years), diamond (60 years), and now platinum (70 years) jubilees!
She also played a major role in celebrating the turn of the millennium and the London Olympics.
The Queen has four children. Charles (who is next in line to be King), Anne, Andrew, and Edward. All of them were born during her reign.
Another of the Queen's responsibilities is to open parliament. Parliament technically only sits with her permission, so for each new parliamentary session, she must make a speech in the House of Lords. The speech is written by the government and details what they plan to do.
The Queen must do this speech for the Lords, not the Commons as the royal family is banned from the House of Commons.
She has only missed this occasion twice. Once due to having a child and once due to illness.
Elizabeth is known for her love of corgi dogs. She has had many over the years however has stopped getting them. She does not wish to leave any dogs behind, and her age makes it difficult to look after them.
In 2021 the Queen lost her husband Prince Philip. He was 99 and Elizabeth's closest friend since their marriage. This was a very sad time for the Queen, especially since it happened during the pandemic because she couldn't see her family.
Elizabeth has continued to do her job making royal engagements and this year celebrates her 70th year on the throne. There will be street parties, an official dessert, and lots of celebrations across the country.
To find out more information about the Queen there are countless magazines to choose from! Such as Majesty and Royal Life.