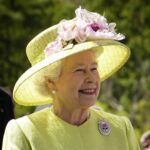 Queen Elizabeth
30th May 2022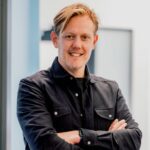 Unique Interviews Jon Dudgeon – Co-Founder and CFO at Blu Sky
30th May 2022
It's the 30th of May, which means it is the beginning of National BBQ Week here in the UK.
National BBQ Week, began back in 1977 and its celebration has helped grow the BBQ market from 9 million to around 135 million.
It's no doubt that Brits love the sun, booze, and a natter, having a BBQ entails all these things which brings families, neighbours, and friends together.
Some of the essential food items at a BBQ are:
Sausages, burgers, homemade skewers, chicken
Veggie skewers (mushrooms, tomatoes, peppers, cheese)
Hot dog rolls, burger buns
Lettuce!
Corn on the cob
Potato Salads
Mustard, ketchup, mayo, BBQ sauce, burger sauce.
Fizzy drinks
Alcohol
Ice
What is also so great about BBQ's as it can be all inclusive for all dietary requirements! Doing some swaps, such as vegan mayo, or meat alternatives is a great way to stop guests feeling worried, or even deterred from coming!
Here are four BBQ dishes which will make your mouth drool!
BBC Olive – The Ultimate Beef Burger
Easy Cook – Pimm's Slushie
Vegan Food and Living – Vegan BBQ Pulled – Pork – Style Shredded Jackfruit
Vegan Life – Vegan Halloumi Skewers
All recipes can be viewed on the publishers' websites directly.