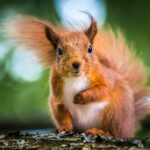 Red Squirrels
9th March 2022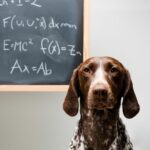 Should animals be in classrooms?
20th March 2022
Mary Jane Seacole was a nurse who set up a hospital for victims of the Crimean War.
She was born in Kingston, Jamaica when it was a British colony in 1805. Her father was a Scottish Lieutenant, and her mother was a Jamaican healer.
The Jamaican healers or 'doctresses' were noted for making hygiene important, long before nurses like Florence Nightingale brought it to the attention of mainstream European medicine.
Mary helped her mother in running the local boarding house, a sort of hostel combined with a hospital. It was here that she learned how to heal with the importance on hygiene, rest, nutrition, and bedside manner. Mary and her mother healed many people back to health and cared for the dying in a way that reduced their suffering.
She received a good education from a wealthy patron and for a time thought she might become a businesswoman. She visited London on more than once occasion, one of which was to sell Jamaican goods there.
In 1836 Mary married Edwin Horatio Hamilton Seacole with whom she opened a small shop.
Unfortunately, then came a period of great tragedy. Her shop had to shut, the boarding house burned down, her husband died, and then her mother died. Mary decided not to remarry but to work and keep working. The cholera outbreak in 1850 made her very busy indeed, she had many patients she needed to help. Many of them were British soldiers who would stay at the boarding house while they were in Jamaica.
Seacole then travelled Central America, healing people as she went. She had a great reputation when she set up in town as she would heal one patient and the rest would come to her for help. There was even another cholera outbreak.
In 1853 war broke out with the Russian Empire fighting the British, French, Sardinians (a part of modern-day Italy), and the Ottomans (modern day Turkey).
Thousands of troops were shipped out, but most died due to yet more cholera outbreaks. Conditions weren't very clean or spacious, so it spread quickly. So many nurses were needed that Florence Nightingale was asked to form a special group. Quick interviews were held to recruit more.
Mary Seacole was in London at the time to deal with one of her many investments she made as a successful businesswoman. She went to war office to go to one of their emergency interviews. With so much experience she thought they would accept her.
Mary was turned down, she tried to get a charity to fund her travel costs into the war where she could prove herself, but again she was turned down. She was told more than once that they already had enough nurses, but Mary knew this was a lie.
Unfortunately, it seemed that many people were dismissing her because she was from the Caribbean, and mixed race. She even asked the wife of a minister who also turned her away.
Florence Nightingale wrote about how many times Mary tried to apply, but also accused her of 'improper conduct' later.
After being turned down so many times Mary decided she would pay for herself and set up a hotel. Hotel didn't always mean what it is today, and neither did hospital. They were once interchangeable terms. In the Middle Ages a hospital was a cheap place to stay, usually manned by monks or nuns, this is where we get the word 'hospitality'. Since hospitals had monks and nuns on hand, often the sick would pay to stay there and be healed leading to the word we have today.
Mary wanted to create a place that British officers could stay and rest, be healed, and get shipped back to the front lines.
When she got there Mary met Florence Nightingale at a hospital and asked if she could stay the night and heal the wounded but was turned down by the manager.
Mary built her hotel, and it was an instant success. She also continued her work as a businesswoman, selling goods to soldiers when she wasn't healing.
She could often be seen near battlefields tending to the wounded and arranging for them to go to hospitals and her hotel.
After the war she returned to London but ended in court as she had no money. She wore replica medals as a way of showing support to all her patients. This made her very popular, and a fund was set up to pay her debts. Florence Nightingale herself made a large donation to the fund.
She visited Jamaica once more in her later years, retired in England, and even became part of the Royal Circle as some royals had been treated by her in the war.
She died in 1881 after living comfortably, regaining her wealth, and even getting a bit of fame.
In the 1900s Florence Nightingale became known as the hero of the Crimean War and Mary was almost forgotten. Thankfully in recent years more work has been done recognise Mary's great work and just talented she was.
Horrible Histories magazine is a great source to read all the gory details of our ancient history.