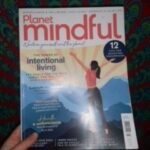 Planet Mindful Magazine Review
25th March 2022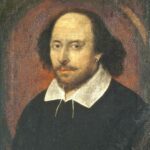 William Shakespeare
9th April 2022
My Mini Garden is a brand-new magazine to help you grow your very own fruit and vegetables.
A woman called Rhia Powell decided to create this magazine because she loves to garden with her daughters, called Ffion and Elin, and her husband. The family has their own allotment to grow fruit and vegetables to help the environment.
Get to know Rhia
Name: Rhia Powell
Age: 38
Lives: Gower, South Wales
Career history: Marketing and publishing
Ambition: "I would love to work with schools and school gardening clubs to inspire the next generation to grow their own food."
Fun facts
Rhia's husband creates the quizzes and brainteasers because he is a math teacher.
Elin and Ffion help to spot spelling mistakes before the magazine is published.
All about the magazine
The very first spring issue is full of fun activities and will teach you (and grownups) how to garden. You will meet the Mini Garden Animals such as Bella Bunny and learn about a giant vegetable farmer called Kevin Fortey.
Create
Learn how to make your very own bug hotel for all the creepy crawlies in your back garden. You could even win a wooden bug hotel kit by answering a question.
Fun features
Test your knowledge and discover different fruits from around the world.
Plan your Mini Garden and start a growing diary to keep track.
Every issue includes a packet of free seeds.
Games and activities
Creepy Crawly Bug Quiz
Submit a drawing or photograph to be in with the chance of winning a mystery mini garden seed kit.