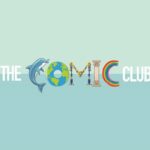 Introducing The Comic Club
24th December 2019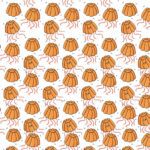 Wobbly Sea Monster
9th January 2020
Full Name: Jocelyn Barbara Hepworth
Date of Birth: 10/05/1903
Place of Birth: Wakefield, UK
Died: 20/05/1975 (Aged 72)
Famous for: Artist- Sculptor
Barbara Hepworth is a famous sculptor who played a large role in the artistic movement known as 'modernism'. This was a new form of art in the late 1800s that continued through the 1900s. It was completely different from the art that came before, often abstract with lots of room for interpretation.
Barbara didn't really do normal sculptures of people. Instead, she done different shapes and stylised sculptures.
As a young artist, Hepworth was awarded several scholarships that allowed her to study at prestigious art schools and travel abroad. This was not common for women artists at the time.
During World War 2 Barbara moved to Cornwall. She was not the only artist to do this, in fact, several artists went to live in the same town of St Ives.
In 1953 one of Hepworth's children unfortunately died. This inspired her to sculpt her own take on the 'Madonna and Child'. This is a representation of Mary and baby Jesus. In this sculpture, you can see she has carved faces, something she didn't do very often but kept her signature style.
In her later years, she started to experiment with other types of art such as printing.
Barbara has two galleries named after her, one in St Ives and one in her hometown of Wakefield.
Her work is also displayed throughout the UK and all over the world. New Zealand, Netherlands, and the USA all have examples of her work.