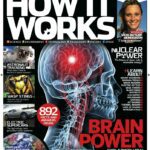 Introducing How It Works
10th August 2016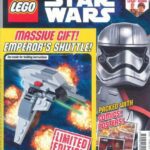 Introducing LEGO Star Wars
24th August 2016
What's it about: Games, puzzles, fun, ninjas
Where is it from: London
How often is it published: Monthly
If there's one thing you can rely on the LEGO brand for, it's to provide a whole lot of fun in a small package. The minifigures and building sets are famous for their ability to harness the imagination, and Lego's Ninjago comic is no different.
Based on the popular Ninjago: Masters of Spinjitsu line of LEGO products, the Ninjago magazine fills its pages with everything that you could need to keep the children entertained. For those interested in stories and reading there are serialised comic stories featuring the colourful cast of warring pirates and ninjas, whilst younger readers can enjoy quick and fun puzzles such as spot the difference and various mazes.
LEGO Ninjago may be based on a series of figures that are only one and a half inches tall, but it does a fantastic job of creating easily recognisable characters and fun scenarios around them.
A super powered battle between good and evil, ninjas and pirates, LEGO Ninjago spins a tale that will captivate children across a broad age range whilst also giving them something new to collect and obsess over.
Should children become hooked on LEGO Ninjago then don't worry, as the magazine frequently includes free gifts such as sticker packs and even limited edition mini-figures based on the characters. There's even regular LEGO competitions so that any reader can be in with a chance of winning an enviable LEGO haul.
Subscribe to LEGO Ninjago here.