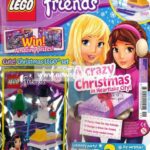 Introducing LEGO Friends
21st September 2016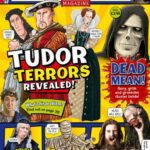 Introducing Horrible Histories
5th October 2016
What's it about: Toys, shopping, characters
Where is it from: Hampshire
How often is it published: Monthly
Get ready to meet the Shopkins, the latest collectable craze that is sure to be sweeping across school yards and playgrounds across the land in no time.
So what is a Shopkin? Well, Shopkins are a series of cute characters based on every day, household items, foods and your favourite luxuries, all with  a unique look that matches their personality.
Originally a set of small figures, which is now in its fifth series of characters, the Shopkins have already branched out into further merchandising, a YouTube channel and, of course, the Shopkins official magazine. If you didn't know much about Shopkins before now, you soon will do.
So, what can you expect from an issue of the official Shopkins magazine? Well on top of a free Shopkin toy there's also gifts such as stickers, colouring books and posters, but the magazine itself is the real draw.
In the pages of the Shopkins magazine you will find all the things that kids love, with puzzles such as word searches and spot the difference sitting alongside competitions and all the latest Shopkins news. There's also character profiles to help kids choose their new favourite must-have Shopkin, cut out and keep sections and competitions.
Get onboard with the latest craze and subscribe to Shopkins Official Magazine today.