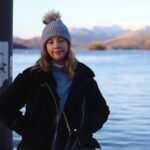 How I became a Teacher
15th February 2021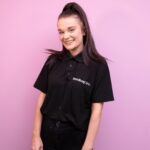 How I became an Artisan
15th March 2021
Guest blogger, Chris Hodge, Senior Lecturer at Northumbria School of Design, reviews fashion magazine i-D and discusses how the magazine's reputation has been built on being a consistent source of inspiration.
Last October saw the release of Issue 361 0f I-D magazine, marking the 40th anniversary of its first publication as a photocopied hand stapled document of what the cool kids were wearing on the streets of London. Black and white with a post punk grungy aesthetic, it was the first magazine to celebrate and acknowledge that street fashion was where the energy was. 40 years later and I-D is recognised as one of the worlds foremost documenters of style and its ability to capture and make available the zeitgeist of the time is globally unparalleled.
I-D has built its reputation on being a consistent source of inspiration in fashion culture. It began as a fanzine dedicated to the street style of punk-era London in 1980, and quickly earned its position at the vanguard of fashion and style, abiding by the premise of originate – don't imitate. I-D has come a long way since its pre-digital, cut-and-paste days and has developed into a glossy magazine that documents fashion and contemporary culture, and has broken ground defining it too. Constantly reinventing itself, as with our website, I-D continues to encourage creativity, which is why after more than 40 years, its editorial content still manages to surprise and inspire.
As a Fashion Communications Lecturer, I-D is more often than not, my first point of reference for young creative student minds, if students say they read I-D rather than more generic high street titles, I know that they are coming from the right place creatively.
Always searching out the latest ideas and featuring those beginning their ascent through the ranks of cool, alongside the very established movers and shakers across a miasma of creative industries.
I-D features people in fashion, music, art, clubs, film and every other creative field, and has prided itself on being the first to scout talents such as Wolfgang Tillmans, Nick Knight, Dylan Jones, Juergen Teller, Caryn Franklin and Craig McDean, who all started their careers here. Madonna, Kanye West, Raf Simons, Grace Coddington, Karl Lagerfeld, Kate Moss, Carine Roitfeld, Naomi Campbell, Selena Gomez, Victoria Beckham and Tom Ford have all appeared on the cover of I-D magazine.
Always prepared to take risks and to push boundaries I-D magazine is a fantastic directory for students across a much broader playing field than just fashion. I-D has always championed new talent and more importantly has featured faces and talent across a truly diverse range of cultures, colours and diasporas. The 40th anniversary is titled 'LEGACY' Tricia and Terry Jones and co-founder Perry Haines truly created a legacy of consummate style and influence for the creative industries when they created I-D.