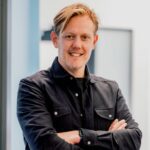 Unique Interviews Jon Dudgeon – Co-Founder and CFO at Blu Sky
30th May 2022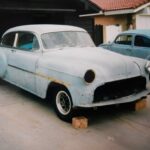 Rebuilding a classic car
30th May 2022
When I first took on my allotment plot, I knew I wanted to create a space that was not only productive and beautiful but eco-friendly too. Taking care of the environment has always been important to me and I've always worked hard to ensure the way I garden has a positive effect on the surrounding ecosystem.
There's no point growing a meadow of pollinator-friendly flowers if you use a variety of pesticides and chemicals that are harmful to wildlife. Often when growing your own food, it can feel really disheartening when slugs, snails, and birds quickly eat your newly planted crops before they even get going. It can be tempting to immediately turn to every pest deterring method in the book to deter the little critters from getting to your produce before you do.
However, by creating an allotment plot that is rich in biodiversity, you will not only be helping the wildlife but you may also find that your plot becomes even more productive! A plot that encourages an array of different species and a balanced ecosystem will be healthier and more productive with fewer pests and diseases to contend with.
So how do you create a really eco-friendly allotment plot? Here are some of my top tips:
Get rid of chemicals
Pesticides and other chemicals are so damaging to our environment and create a massive imbalance in the biodiversity in soil and plants. Instead, try using more natural pest control methods such as companion planting and the physical removal of those annoying critters.
Create wildlife habitats
Hedgehog boxes, wildlife ponds, and bug hotels are fantastic ways of inviting more wildlife into your allotment plot. Animals such as hedgehogs and frogs will do a great job at keeping your slug population down and pollinators will help your crops to produce an abundant harvest.
Feed the birds
Birds are often starved for food in the winter months, so providing them with some much-needed food could save their lives! In the summer months, by providing birds with a good meal, they may be less likely to go for your crops. Try adding some nesting boxes to the sides of your shed too.
Grow more flowers
Flowers do so much for our planet. Aside from attracting much-needed pollinators to your allotment plot, some flowers like sunflowers can help to cleanse your soil. Sunflowers, also known by scientists as hyperaccumulators, can take heavy metals and even nuclear waste out of contaminated soil in a way that is harmless to the soil and surrounding ecosystems.

Create a wildlife pond
Making space for a wildlife pond is one of the most rewarding things you can do in your allotment plot, not just for the wildlife, but for yourself too. A wildlife pond will attract an array of creatures to your allotment plot and allow you to grow some really incredible plants too. Make sure to break the ice over the winter months so birds can still have a drink.
Try no-dig raised beds
No-dig is essentially the art of layering up your raised beds with organic matter as opposed to digging them out every year. By creating a sandwich of natural materials, you are not only creating a soil rich in biodiversity, but you are also helping to keep Carbon locked up in the Earth. No dig is really easy and can actually help to reduce weeds too.
Create a compost heap
Even the smallest of plots will create a lot of waste every year, so having a compost heap is a great way to save money as well as give you a great source of organic matter to add to your beds. If you do buy compost, make sure it's peat-free, and try reusing the plastic bags as liners for hanging baskets and planters!
I hope some of these tips help you to create an allotment plot that is both productive as well as eco-friendly. Allotment plots are such a haven for wildlife and the amazing thing is, the more of it you encourage, the better crops you will grow!
Words by Emma Bailey.
Be inspired by gardening magazines.