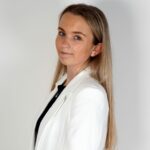 A fashion student's perspective: The influence of fashion magazines
25th April 2022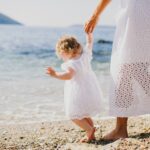 Travelling abroad with children and babies
3rd May 2022
Nature is a divine source of inspiration seen in the arts throughout history. From iconic water lily oil paintings by French Impressionist Claude Monet to Elie Saab couture gowns, the natural world continues to influence creators.
Florals in Fashion
It is difficult to pinpoint the exact origin of when flowers and greenery become a design feature. Museums and art galleries alike include individuals wearing floral patterns dating back centuries. It's undeniable that there are some defining moments when nature is seen in fashion. The Japanese Kimono, an infamous and cultural item of clothing, dates back 1,000 years ago to The Heian Period. Kimonos often adorn vibrant hand-painted floral patterns on silk fabrics and are still worn today during festivals and on special occasions.
From cultural clothing to modern designs, floral motifs appear in designer collections and on the highstreets every season and will continue to do so for the foreseeable.
Décor
Interior design and architecture frequently incorporate nature into concepts. There are rooftop gardens in built-up urban areas and skyrise gardens in
Singapore designed to save energy and water. This influence also extends to decorative items used inside of buildings in public spaces, such as bars like the Botanist, and homes.
A growing trend
Perhaps it's a movement to secure creative outlets that are sustainable, but there is a rise of gardening platforms. At a time when throwaway fashion is a perpetual problem and contributes to landfills, sustainable content is crucial. A community of garden enthusiasts and newcomers use social media to document their efforts and share ideas. Through fun and engaging posts, more and more online communities are being established. This is a result of content being relatable and comment sections providing a space for like-minded people to interact with one another. Gardening influencers tend to document their journey – including the highs and lows – from the beginning. This transparency makes gardening feel achievable to anyone and encourages followers to grow their own produce.
Emma Bailey, the woman behind The Pink Shed, decided to share her journey online after purchasing an allotment plot in 2019.
"I got the keys and have been documenting my journey into gardening on YouTube and social media ever since! I don't pretend to be an expert and don't shy away from showing my mistakes," she tells us.
Gardening media
There is an extensive list of gardening magazines available that convey the message of how important sustainability is. These magazines, such as Easy Gardens, feature DIYs that encourage repurposing materials. Even though gardening is not the magazine's theme, Daphne's Diary, used social media to highlight how fashion and homeware items can be repurposed in gardens. Ideas that show handbags being used as hanging baskets and high heels turned into plant pots.
In a bid to encourage the next generation to be more eco-friendly, Rhia Powell decided to start the UK's first gardening magazine dedicated to children. Rhia is a creator with sustainability at the forefront of her designs and content. She wants to encourage both children and families to grow food and garden together.
Events
Although gardening events aren't a modern idea, with the first Chelsea Flower Show taking place in 1913, they are still just as popular today. Events throughout the country combine gardening and socialising to attract visitors of all ages to celebrate and showcase nature.
Garden events are becoming more and more creative to stand out from the crowd and provide visitors with unforgettable experiences. An unconventional gardening event at Alnwick Gardens even offers visitors a 'Plateful of Poison Afternoon Tea' experience. Alongside food and 'toxifying tea', the experience includes a tour around the Poison Garden with stories about real tales of poison and murder.
It's clear that nature infiltrates everyday life and inspires creative decisions within us all. At a time when global warming continues to impact the planet, gardening is a sustainable outlet that encourages greener choices and creativity. Nature has deep roots within the arts and will continue to do so.