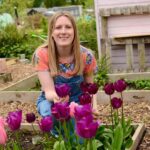 How to create an eco-friendly allotment plot
30th May 2022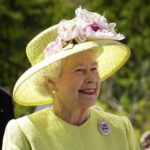 The Queen: 70 years of style
31st May 2022
A 20-year venture to restore a Chevy
Classic cars hone a sense of nostalgia and admiration for many, with certain models being notoriously associated with famous scenes in cinema. There is the 1963 Volkswagen Beetle, otherwise known as Herbie, and a Ford De Luxe Convertible Danny Zuko danced around with the T birds in Grease. Cars tell stories and represent memories, which is why people continue to seek out classic models.
Ian Mclachlan from South Shields has owned classic cars since 1983, an interest amplified by his brother-in-law, and travelled to the USA in search of his dream car.
South Shields to California
Plane tickets and the mindset of "I want an old Chevy" are the two things that Ian took to
California. Although meticulous planning wasn't at the forefront of the venture determination was. Once he landed in the states, Ian "looked in Auto Trader magazines," to plan his search.
The rest of the trip was spent finding the dream car – or at least a classic Chevy that had the potential of being restored.
Ian ended up buying a Chevy that needed a complete overhaul – engine, parts, and colour included. A process that took years to complete, "the worst part of the experience was buying parts from the USA and import duty."
Ian still enjoys "driving the car to shows and around the town." Owning the Chevy has not only led to making "some canny friends over the years" but attending countless events with like-minded car enthusiasts.
Two decades since the trip to California and Ian's love for classic cars – particularly his chevy – hasn't faltered. Although there are no plans to invest in another car because of other commitments, Ian continues to attend events and recently went to the Fins and Chrome show in South Shields.
Boxes of Auto American Magazine and countless memories later, Ian enthuses that he "really enjoyed rebuilding the cars over twenty years."