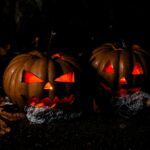 Halloween is (nearly) here? 
10th August 2022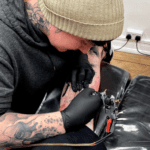 How I became a Tattoo Artist
22nd August 2022
Hawthorn Primary School receive copies of Brilliant Brainz magazine to encourage group reading.
Teacher opinion
When the children opened the magazine, they immediately headed for the jokes pages and spent a while telling each other the jokes and riddles. This was lovely to see and showed that they really enjoyed the social aspects of reading a magazine in a group.

The children were also very intrigued by the tech items – although they know a lot about new technology, they don't always read about it.

A small group also enjoyed the 'Hoots and Friends' article and wanted to read it to me – the variety of fiction and non-fiction in the magazine helped it appeal to a bigger range than if it had purely been non-fiction.

Overall, the group really enjoyed the magazine because there was a good range of information and a good balance of activities.

Jennifer Pearson
Pupil's opinions
My favourite part is the art because it has interesting art pieces about weather which I had not seen before. The facts are very intriguing in the magazine and I learnt a lot from reading it.

Faye, aged 10
My favourite article is Spring Weather Pasta because I like to eat pasta and this is a new thing to do! I also enjoyed the jokes about weather – they were very funny and my friends liked them.

Manha, aged 9
I like the puzzles and the easy ABC. The puzzles made my brain work hard!

Steven, aged 10
I like the Spring weather pasta bake because it looks delicious. I would like to try it at least once or twice. The relief weather painting looks so interesting to try – it is realistic and I like that it doesn't need to be even. I loved the articles, they are so interesting and I just love it so much!
I love the food articles, the tropical foods look so good and I want to start cooking!

Lexi, aged 11
One of my favourite articles is the art one because I enjoy art and I really like the picture of the weather painting. Another article I liked was the food from different climates, they all look delicious. The articles in the magazine really made me want to learn more.

Amritjot, aged 11
I learnt so many facts from this magazine – the jokes and riddles made me want to find my own out!

Ryan, aged 11
I really liked the magazine – it had lots of different articles about different things so it was really interesting.

Emily, aged 10
Group activity
The class decided to do the relief weather painting (from issue 43) as the pupils "liked the look of the art activity."
Pupils sketched out ideas
Began using scrap paper in the classroom to make the page 3D
Added colour using watercolour paints
Brilliant Brainz is a educational and fun magazine for children aged 6-12. Every issue has articles, things to do, and activities that centre on a particular topic.
Buy a single copy or subscription to Brilliant Brainz Magazine.