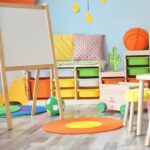 Brilliant Brainz Magazine in Schools
10th August 2022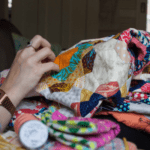 #SaturdayNightCraftAlong – A virtual craft party
23rd August 2022
1. What made you want to be a tattoo artist?
When I was a younger my dad always took me to tattoo shops and that's where my first interest in tattooing came from. Unfortunately, my interest in learning was ruined when a teacher said that you cannot learn how to draw, which couldn't have been further from the truth. In 2016 I was getting tattooed by someone called Elliott Wells in Sunderland and fell in love with the process of getting tattooed to the point where I discussed with Elliott what it is like to be a tattoo artist. I just knew from that point that's what I had to do and not looked back since.
2. What do you enjoy the most about your job?
"I love the interaction with the customers! Being able to put the ideas in their head onto paper and eventually skin, hearing their stories, and seeing their reaction when the tattoo is finished. It's a unique and priceless experience."
3. What qualifications did you need?
"None at all… which is scary if you think about it. A lot of people do apprenticeships but not all."
4. What does a typical day include?
"I head to the shop at about 9:45am, open up, grab a coffee, and set up my station for the first tattoo.
Throughout the day I tattoo, pierce, manage emails, draw, paint, and consult with clients. Around 6 pm we'll clean and close up the studio, head back home, and prep any appointments for the next day."
5. What advice would you give to anyone who wants to be a tattoo artist?
"When trying to get into tattooing, be persistent and draw as much as you can. Understand that tattooing is more of a lifestyle than a career and if you want to become the best tattoo artist you can be you will have to sacrifice years of your life to get there. It truly is a career you need to love to do well in."