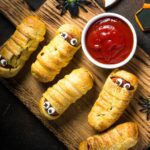 Make mummified sausages for a spooky Halloween snack
26th October 2022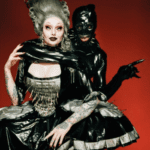 Sister – a relatable magazine for 20-30 somethings
2nd November 2022
Why did you choose a career in marketing?
After studying Journalism and then gaining an apprenticeship in marketing I wanted a job where I could use all the skills, I have got over the last few years. The Entrepreneurs' Forum is an organisation that helps support and gives inspiration to North East business owners, therefore organising events with the team and networking with members
What do you enjoy the most about it?
I enjoy organising events and interacting with members the most, as our events vary so much it is fantastic to see North East entrepreneurs building networks and getting inspired by each other.
What qualifications did you need?
The role required a background in marketing, and a good knowledge of social media, writing a range of content, and sending out email campaigns. I have a degree in Journalism, which has helped me in this role.
What does a typical day include?
On a typical day, after our daily team meeting in the morning, I work on social, media for the day or the week depending on how busy the week is with events. I organise event stationery that needs sorting for that week, such as name badges and tent cards. Normally I send out emails to members regarding events and help my marketing manager with email campaigns and any other coms going out that week.
What advice would you give to anyone who wants the same/or similar career?
I would suggest that anyone who wants to go into a similar role as this would do research and get to know all of the main online marketing tools such as Mail Chimp, scheduling tools, and analytics as this makes it a lot easier to understand what marketing works for your company and what doesn't!
Favourite magazine?