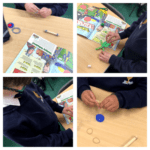 Horrible Histories magazine at Hawthorn Primary School in Newcastle
21st November 2022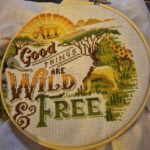 How magazines and YouTube helped to reignite my love for Cross Stitch
29th November 2022
Reasons why reading is important for young minds and how magazines benefit children's learning.
We are Unique Magazines, and we believe that every child should have the opportunity to learn through fun and factual magazines.
Our vision is to provide children with the opportunity to read and learn from factual and educational age-related magazines and to help stimulate learning and development.
Unfortunately, due to various reasons it is believed 1 in 4 children do not own or have access to reading material such as magazines and books. Working in partnership with nine schools in the North East we have provided 1000 children with a free copy of Britannica magazine that is focused on helping kids fall in love with reading, knowledge and learning. Here you can read some of the feedback from teachers and children on receiving a free copy of Britannica magazine and how they used the magazine within the classroom.
Toner Avenue Primary School
The children said that they really enjoyed the activities including the recipes and wordsearches. They enjoyed being able to flick through and start reading anywhere. They enjoyed the magazine more than they would a book due to the pictures and cool facts. The children loved the magazine. From me as a teacher and English Lead at Toner Avenue we always promote reading for pleasure to our pupils. We recognise that children need to be given a wide range of reading material and were recently able to invest in several magazine subscriptions due to generous funding from the PTA.


Jenny Noy – Head of English
Canning Street Primary School
The children in Year 6 have loved reading their latest copy of Britannica magazine. They were excited to see articles that linked to their learning about Antarctica and were keen to get reading and share the interesting facts they had learned. The attractive layout meant all children were really engaged, and even the less confident readers could access the content. These magazines will definitely help our school's drive on reading for pleasure.


Anna Storey, Head of English/Year 6 teacher
Bridgewater Primary School
There has been a huge buzz of excitement around the magazines with the children. They have been eager to use them, and it has prompted lots of discussion with their friends. From a teaching perspective, it's a pleasure to have a nonfiction text that creates excitement and children being eager to use. The layout of it, has provided lots of opportunities to look at nonfiction features and the impact this has on a reader and the purpose of them. As the information has interested and gained the children's interest, retrieval and discussion has been high quality during reading sessions.

Sam Darrah, Year 5 teacher
Hawthorn Primary School
Children who do not have access to reading materials find it difficult to write as they don't have the knowledge and structures to use in their writing. They also don't have the foundation of stories which we all use culturally when retelling. It can be a challenge to get children to read as there are so many other distractions and reading often loses the competition!

Magazines are beneficial to Primary ages children as they engage socially with them, which is a key aspect of reading. They can support children in engaging with non-fiction texts which can sometimes be hard to access through books. They are confident in reading them with peers as the content looks inviting. Children automatically want to start flipping through them and sharing what they have learnt.

Jennifer Pearson, Teacher
Wingrove Primary School
The magazine was particularly engaging for some of the reluctant readers. Using the magazines was a good way to teach aspect of non- fiction presentation. The content supports areas of the science and geography curriculum.

Katherine Mead, Year 5 teacher
The magazine proved to be a great success for all pupils. Many of our children were unfamiliar with the magazine format until we began to subscribe to Unique Magazines.

Beth Reynolds, Year 6 teacher
St Paul's C of E Primary School
The children were delighted with the magazines so thank you very much we really appreciate it and as you can see, they've greatly supported our teaching in schools.

They've really enjoyed reading the magazines during our daily reading for pleasure sessions. They've also been a fantastic resource for our English lessons as we've looked at how articles are written so we could magpie good sentence starters and write some of our own about Katherine Johnson. We've also used the magazines to identifying features of entertaining writing.

Nicola Nichol, Year 6 Teacher, Key Stage 2 leader, Head of English and Designated Person for Safeguarding
Moorside Primary School
The children absolutely loved the magazines. They were all very keen to share the facts that they had read.

Linda Hall, Head Teacher
Why magazines are a fun and interactive resource that encourage children to read
Although most children learn to read in school, some associate reading with work, not pleasure, and struggle with the length and scope of some books. Magazines are an ideal tool to alleviate the pressure on pupils who struggle with large quantities of text and have been proven to increase independent reading time. They improve vocabulary, knowledge, and engagement skills. Good literacy skills are key to understanding other academic areas including maths and science, and through easy to digest fun facts, puzzles, games, quizzes and activities, magazines work towards making learning less daunting.
We want to thank the staff and pupils at Toner Avenue, Canning Street, Bridgewater, Hawthorn, Wingrove, Moorside, and St Paul's C of E primary schools for taking the time to share their experience.
Discover a full range of magazines for children here.
View the case study.