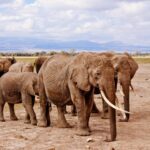 Elephants
9th December 2021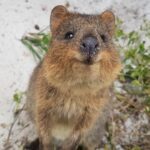 Antony is a primary school teacher, author, painter, and illustrator.
You've written several books. What made you get into writing?
I've always enjoyed writing stories. Even as a child, probably from the age of about five, I can remember imagining or dreaming about something and then trying to put it into words on a sheet of paper. My parents always wrote stories and I was encouraged to join in. We'd gather all of my bits of paper, and staple them together to make a book. I've still got some of them.
How did this develop into a career?
I've always had a lively imagination and I've always enjoyed playing and daydreaming. It was my father who encouraged me to put my thoughts into words and make them into stories.
I continued to write when I was at school….and I've never stopped. In one respect I suppose it's become something of a habit. I like putting my thoughts into words.
You also do lots of illustration, is this something you've always done?
I cannot remember a time when I didn't have a pad of paper nearby that I'd use for either scribbling down some notes or doodling. I find it relaxing and a welcome distraction. I did some freelance illustrating until about 15 years ago when I turned my attention more to writing, but I've re-discovered a love of drawing and painting in recent years.
Do you have any interests that you draw inspiration from?
It won't come as any surprise to you to discover that I enjoy reading too. My parents would encourage me to not only read what they'd been writing about but also try to broaden my knowledge and realise what a joy reading can be. I grew up reading classic children's comics like the Beano, Dandy, and a particular favourite, Whizzer and Chips. I now appreciate the skill of the designers and artists who put those sorts of magazines together, week in, week out….a huge undertaking.
What magazines do you enjoy at the moment? 
Nowadays I have to admit that I'm into scientific magazines such as the Skeptic which looks into how and why superstition and irrational belief come about…and then debunks them. It's fascinating to read about a science-based approach that questions things like medicine and supernatural phenomenon.
What does a day of work look like for you? Do you enjoy it?
Along with my writing and artwork, I'm a primary school teacher. I'm no longer in full-time teaching…I do some supply work…but all of my time is now taken up by either writing new stories or doing school author visits and writing workshops. I admit that the best bit is hearing feedback regarding my books. I never stop getting a thrill from it.
And it's wonderful to see children enjoying reading. I try to make the workshops as much fun as possible and ensure that the children have a day to remember.