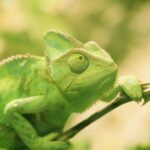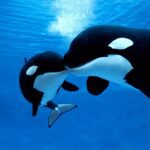 Mary Anning was a fossil hunter in the 19th century who is credited with discovering the Ichthyosaur.
She was no professional palaeontologist though, she hunted fossils for fun!
Mary lived in Lyme Regis on the Southern coast of England, an area that had lots of Jurassic era fossilised aquatic life. That stretch of shoreline is still known as the Jurassic Coast.
Born into a poor family, Mary was one of only 2 out of 10 of her parents' children to survive into adulthood. This was not uncommon in the early 1800s, Mary was even named after her older sister who died aged 4.
Mary herself came close to dying when she was under a tree that was struck but lightening as a baby.
Her dad was a furniture maker, but her family collected fossils and sold them to tourists to help make ends meet. Mary would join her dad on fossil collecting 'expeditions' and sell their finds outside their house.
Mary was just 11 when her father died of Tuberculosis. The family continued selling fossils as a source of income. A year later she and her brother unearthed a 4-foot skull of an Ichthyosaur, and over the next few months Mary dug up the rest of the fossil.
This sold for a whopping £23 to a collector who thought it was a strange crocodile. That's about £2,000 in today's money.
Over the years Mary continued to sell fossils, setting up a shop that mostly sold shells and small fossils, but she would occasionally come across larger pieces that she could sell for much more.
In 1823 she found the first full plesiosaurus fossil. This was a hugely important find for the scientific community and, even though she had no formal education, she read as much as she could on the samples she collected.
Her other amazing finds include the first British Pterosaur, a flying dinosaur, and a Squaloraja fish skeleton.
She bought a house with large glass windows she could use as her shop front. She sold fossils to tourists, collectors, scientists, and museums. Some of her fossils can still be seen in the Natural History Museum.
Unfortunately, she remained poor throughout her life, though she was granted an annual payment of £25 (£3,258 in today's money) by a British science society for her contributions.
Mary died of breast cancer aged 47. She was well respected by the science community, who paid for her treatment and funeral. The Geological Society of London even paid for a stained-glass window display named in her honour.
Mary was an uneducated, poor, working-class woman that made huge contributions to palaeontology, geology, and evolutionary sciences.
She has been commemorated by a set of 50p coins that feature her famous discoveries.