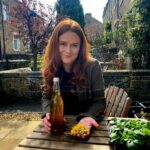 Meet Hannah Reid – a 26-year-old organic gardener and plant science student
23rd May 2022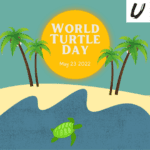 World Turtle Day
23rd May 2022
World Whisky Day is celebrated across the globe on the third Saturday of May, every year. This occasion brings together whisky lovers worldwide!
Specials events and festivals take place, just to celebrate that whisky love a little more!
This year was the first ever World Whisky Weekender festival, to the mark the 10th anniversary!

To mark the event, we discussed our favourite whiskies here at Unique Magazines! Here are our top 3 favourite whisky brands!
Blended Scotch whisky – founded in 1896. Its emblem the red grouse, Scotland's national game bird.
Blended Scotch whisky – founded in 1786 which is manufactured by the Chivas Brothers.
The top selling whisky in the world, known for its signature blends of Scotch whisky.
What are your top three whisky brands?
Here at Unique Magazines, we stock plenty of magazines which will appeal to the whisky lover! Click here to view!
You can also view the rest of our Wine, Beer, and Spirits range, here!