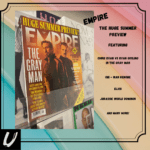 Empire Summer 2022
13th May 2022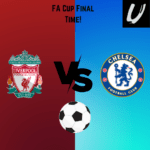 FA Cup Final
14th May 2022
With summertime quickly approaching us and we start getting those feelings of sitting in a beer garden with all our friends, soaking up the sun and sipping on our favourite cocktails. If it be a night out on the town or just a catch up with some friends in the garden, everyone has a favourite cocktail to get them through their evening.
As cocktails as a drink started off as a British invention, I think it is only fair to share a list of some of the favourite cocktails in the UK.
Top 5 cocktails in the UK:
Mojito – This drink and a hot day in the sun are a perfect match, with a mixture of white rum, mint, lime juice, sugar and soda water or sprite (depending on your taste). A Mojito is fresh and crisp with a relatively low alcohol content.
Pina Colada – This is a classic tropical cocktail, gives you the feeling of being on the beach in a hot country just taking the heat in, drinking a Pina Colada to keep you refreshed. The flavours in this are a perfect blend of coconut milk, rum and pineapple juice. With a few more ingredients and garnishes, this has been a firm favourite throughout the years.
Espresso Martini – This one is very rich and creamy. For someone with a sweet tooth but they also like the bitter taste of the Espresso. Made with a combination of Vodka, espresso, sugar syrup, coffee liqueur (Kahlua is recommended) and garnished with a few coffee beans on the top.
Sex on the Beach – Peachy and citrusy, this is the best way to end a long day. This is such an easy drink to make, with a prepare time of only 5 minutes. The ingredients in this one includes, Vodka, peach schnapps, orange juice, cranberry juice. So easy and so delicious.
Pornstar Martini – This one is for the night on the town, starting off in your favourite cocktail bar, chatting away with your friends, getting the rounds in of Pornstar Martinis ready to start your night the right way. With the amazing blend of passion fruit, vanilla vodka, passoa, lime juice, sugar syrup and a shot of prosecco, what more could you want?
History of World Cocktail Day!
In the 19th century cocktails as a drink started as a British invention and has since became an American innovation when bartender called Jerry Thomas originally from Connecticut wrote a book called 'The Bartenders Guide'. This was basically broadcasted as an encyclopaedia of how to mix drinks and recipes on some of the best combination of drinks and flavours.
Here at Unique Magazines, we stock many magazines appealing to the people who advocate Wine, Beer, Whisky and Spirit drinkers. We would love for you to look at our variation of magazines that could spike an interest.