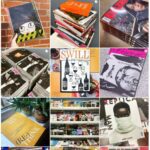 Magazines of the Week 15th September 2023
15th September 2023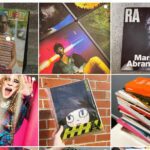 Magazines of the Week 22nd September 2023
22nd September 2023
What Is Slow Living?
Lets start with the basics, what actually is slow living? Slow living is all about finding balance and contentment while surrounded by the chaos of modern life. It's about shifting our focus away from the constant buzz of productivity and consumerism and toward the simpler joys in life. Slow living encourages us to embrace a more relaxed pace, relish moments of solitude, and take time to appreciate the nature.
This world is constantly racing forward, and because of this, slow living has emerged as a more gentle a form of rebellion—a conscious choice for us to savour each precious moment, to prioritise meaningful experiences, and rediscover the lost art of living in the present. Slow living is more than just a lifestyle it's a new kind of philosophy that encourages individuals to slow down, simplify, and enjoy the beauty of the everyday.
The Slow Living philosophy
Slow living promotes mindful consumption by encouraging us to buy thoughtfully, support local businesses, and reduce waste. It's about choosing quality over quantity and finding joy in the items that we already own, instead of buying more. Not just considering what you eat, but how you eat it. Slow living encourages savouring every bite, preparing meals from scratch, and connecting with the process of nourishing your body rather than choosing ready meals or fast food. It promotes incorporating mindful movement, like yoga, meditation, or a leisurely stroll into your daily routine which can help you stay connected to your body and the present moment. Building meaningful connections with friends and loved ones, and fostering a sense of community are also essential aspects of slow living. It's about being present in conversations, nurturing relationships, and supporting your community.
Slow Living titles at Unique Magazines
Magazines dedicated to this mindful way of life have become popular in recent years, for providing inspiration and guidance to those seeking a calmer existence. Articles, stories, and visuals that celebrate the beauty of slow living in all its forms and are a source of inspiration and guidance.
Starting with Kinfolk as it is one of the most recognised slow living titles. Kinfolk magazine delves into home, work, style, and culture, and promotes quality of life. Presented with gorgeous design and photography, it connects likeminded creatives from all over the globe.
For gardeners, plant admirers, and nature enthusiasts Bloom magazine explores the benefits of nature on our mind, body, and spirit. From houseplants to herbology, and foraging to ferns, Bloom can inspire you during every season.
Wildflower and American quarterly Magnolia are titles that also include recipes. So, expect to find delicious meals that emphasize the joy of preparing and savouring food that is made using local and organic ingredients. Sustainability is also a key subject in these magazines, with eco interiors, and ethical fashion.
Slow travel magazines like Suitcase and Lodestars offer recommendations for off-the-beaten-path destinations and immersive travel experiences, with gorgeous photos from far way destinations.
Magazines such as Breathe and Teen Breathe offer information on mindfulness practices, self-care, and mental health which can help readers prioritize their well-being.
Living life more slowly of course encourages creativity and the pursuit of hobbies that bring joy. We Are Maker's magazine throws a spotlight on artists, and craftspeople, and Willow & Sage magazine has simple recipes for heavenly homemade bath and body products, and candles.
The slow art movement is championed in JANE magazine, where all photographs are shot on film and printed on paper. Beautifully presented this publication explores the disciplines of art, photography, fashion, philosophy, and poetry.
Delayed Gratification is the world's first slow journalism magazine, which is proud to be the 'Last to break the news' but it invests in long-form journalism that utilises hindsight to give a deeper more insightful look into current affairs.
Last of all, our most popular slow living title is The Simple Things, which celebrates enjoying what you have and making the most out where you live. Foraging for wild food, growing your own, buying local and upcycling vintage items. From going on mini adventure, to relaxing with friends Simple Things has got all aspects of slow living covered.
Embrace Slow Living
Slow living and slow living magazines offer a different way of life. They remind us that it's okay to take a step back, breathe, and savour the beauty that surrounds us. Whether you're looking to simplify your life, reduce stress, or just enjoy the simple pleasures, slow living and its accompanying magazines are here to guide you on your journey to a more fulfilling existence. So, why not embark on this beautiful, mindful journey and discover the magic of slowing down?