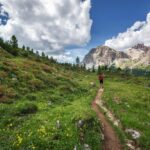 Top 10 Outdoor Magazines
10th May 2022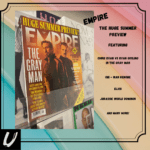 Empire Summer 2022
13th May 2022
Ncuti Gatwa will replace Jodie Whittaker and become the 14th timelord
Ncuti Gatwa, most recognisable for his portrayal of Eric in Netflix's Sex Education, took to social media to express his gratitude for the positive response to the announcement.
There was a collective sense of excitement from Doctor Who fans, and potential new viewers at Ncuti becoming the first black actor to play the iconic role.
Born in Rwanda and raised in Scotland, Ncuti moved to the UK with his family in 1994 to escape genocide. The actor's persistence and story are nothing short of inspirational, as the aspiring actor had to overcome many obstacles throughout his life, from racial abuse to couch surfing at friends. Despite growing fame, the 29-year-old keeps a modest and low profile at his flat in North London, a flat that he shares with his best friend and his best friend's mum.
The next generation
Nearly 60 years since the first episode aired and Doctor Who maintains an enthusiastic fan base, with numerous specialist magazines and blogs available. Yet ratings have decreased, from 10.7 million views at the show's peak falling to 3.9 million at its lowest in 2022.
Ncuti is a casting choice with the ability to increase ratings and engage a new and younger audience.
The 29-year-old has a following of nearly 3 million on Instagram and over 100 million views on TikTok, numbers that emphasise a likeable actor with a young fan base.
Online reaction
Content creators were quick to post their reactions to the news, including Connor Bell, co-host of Unleash the Ghouls. A YouTube channel for three like-minded friends (Kofi, Stu, and Connor) to post unfiltered and brutally honest tv and film reviews.
"The news of a brand-new doctor is a rarity. The show is one of the biggest franchises in British television and the lead role is one of the main reasons for that. The quicker I was able to get my reaction out into the world, I had a better chance of capitalising on views and the buzz," Connor explains. The quick response time of the announcement, and posting before other creators, meant video views came in quickly alongside positive comments.
An avid fan of Doctor Who since the age of 10, Connor is optimistic about the casting. "Gatwa displays many of the doctor's nuances and quirks as Eric in Sex Education. Showrunner Russel t Davies, who was responsible for the casting of other beloved doctors Christopher, Eccleston, and David tenant, has put his seal of approval on Ncuti. I trust his judgement," he enthuses.
Jodie Whittaker and Ncuti Gatwa have both made history – Jodie as the first female time lord, and Ncuti as the first black time lord. Casting choices to ensure the much-beloved BBC drama remains progressive and popular.