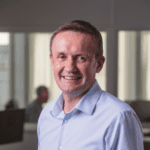 Unique Interviews Paul Sykes – Director of The Unite Group
5th September 2022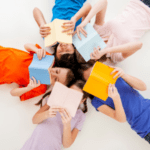 Magazines in schools
21st September 2022
Magazine subscriptions – a gift for every occasion to inspire and spark creativity.
Although finding a gift comes hand in hand with every holiday and birthday, many people find it an ordeal. By choosing a magazine subscription, recipients receive something personable with longevity that won't wind up forgotten in a draw.
Fashion
Vogue, Harper's Baazar, and Elle may be iconic fashion magazines, but there are numerous niche and independent titles available.
Buffalo Zine, a firm favourite amongst fashion students, is flamboyant and unconventional. Unlike mainstream titles, the magazine's format doesn't follow the norm and has a mood board – blog – 2000s – design. The most recent issue, which was an exploration of the colour pink, was printed onto glossy and glittery pages.
The features inside of Buffalo Zine celebrate creatives in the fashion industry and are complimented by photography.
Horror
A magazine that focuses on all things horror is a must-have for those that consider spooky a year-long mood rather than one season.
The Dark Side is a magazine that explores the past, present, and future of horror in film and books. It includes interviews and features, with every issue exploring a different theme – the most recent being dubbed as 'Pagan Sacrifices'.
Gardening
For adults –
Bloom is an independent gardening magazine that celebrates the natural world and planet through stories and ideas. The bookish style and quality of the paper make every issue coffee table worthy and a keepsake for every nature enthusiast.
For children –
My Mini Garden is an immersive magazine full of activities and information to encourage children to grow food. An eco-friendly magazine that will make for a sustainable and educational gift for all children.
Sustainability
Burda Style is a great choice for anyone who wants to break up with fast fashion and create clothes that will withstand the test of time. Every issue of Burda Style includes patterns that vary in difficulty for readers to follow and interviews with people in the industry.
Lego
Since 1932, Lego has released different sets to cater to everyone and continues to be an interactive and creative pastime for all ages. The popularity has led to numerous Lego magazines with collectable figurines being created.
Feeling inspired? Browse the website to give the gift of a magazine subscription.