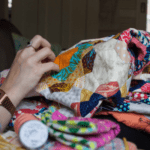 #SaturdayNightCraftAlong – A virtual craft party
23rd August 2022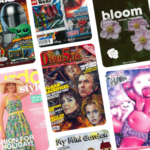 Magazine subscriptions for every personality
5th September 2022
How did you get into IT?
I started my journey into technology with a company called Telephone Rentals as an apprentice. It was a varied introduction into the industry, covering telecoms, IT, data, telecoms cabling, and fire alarm and clocking-in systems. I worked all over London in many different types of businesses. It gave me a fantastic base of knowledge to build my future career.
Who or what inspires you?
I am inspired by the passion I see in the younger members of the team within the different businesses that make up the Unite Group. Young people sometimes get bad press but the dedication to their roles, looking to continually work hard to develop themselves and be a valued member of the team is fantastic to see.
Customer service is the absolute key to what we deliver as it's the only differential between Unite and our competitors and seeing the team continually deliver this and work to improve what we do is inspiring.
What advice would you give to anyone interested in getting into IT
I still firmly believe that a role in IT and technology is still a great path to follow and provides a really varied career path that's constantly changing, sometimes every week! I think also accepting that you will never know everything, that the role is a continuous learning curve and in general you can learn something different every day.
The thrill of resolving an issue for a client or delivering a project that will make a real difference to their business is also great and one you never get tired of.
What is your favourite part of your job?
My role has changed and developed over the years as The Unite Group has grown. These days I am far more involved with business development and account management of our customers. I enjoy both aspects equally, seeing the business develop and grow and being involved in that, and seeing the team reap the rewards of our growth is really satisfying. I also love the fact I get out to meet our clients regularly and help them move their technology services in the right direction.
Bringing new customers into the business is also a key part of my role and business meetings on the golf course are a welcome bonus!
What has been your most memorable moment to date relating to your business journey?
Whilst Unite as a business has been a 13-year project to date the merger with SMT Tech and the knowledge and expertise we now have within the business and management team have really allowed us to drive the group forward. This has been fantastic to be part of. Seeing the group's growth and the addition of Social Plus over the past few years has been exciting.
What are your favourite magazines?
I love all sports, so any magazine related to this is always a favourite! If I had to pick one, it's Golf Monthly as I enjoy reading about the latest clubs or tips to improve my game!
What does the future hold for Paul Sykes?
I have no plans to slow down just yet! I am lucky in that I have a job that I really enjoy, and I am looking forward to being part of the continued development of The Unite Group for as long as possible. On a personal level, my two daughters Rachel and Amy are now all grown up and I am looking forward to more holidays and travelling with my wife Lorraine. We have some great trips planned and the list keeps getting longer!