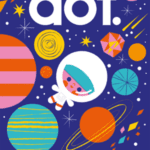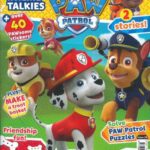 Let's dive in to Paw Patrol Magazine!
28th July 2017
What's it about: Style & Fashion
Where is it from: United Kingdom
How often is it published: Two times per year
Love is a British style and fashion bi-annual magazine founded in 2009 by Kate Grand with publisher Condé Nast, publishing two issues per year. Ideal for passive consumers who are searching for inspiration; perfect for designers, artists, or anybody who is looking for visual ideas. Singer/songwriter, Beth Ditto, featured nude on the front cover of the premiere issue in 2009, challenging the conventional imagery of women in a culture that worships size zero.
Love is visually pleasing containing photography of high end designer brands such as: Christian Dior, Gucci, Balmain, Valentino, Miu Miu, and more. The UK based title is best known for launching the careers of up and coming models, the magazine announced a talent contest through a social media search in late 2016 for Issue 17.
Burberry allowed the editor to shoot the entire February 2017 collection in issue 17.  In this current issue the editor in chief, Kate Grand, called upon model and reality star Kendall Jenner to find and photograph the latest eight cover stars. Progressing, there have been British Fashion Awards won, Innovator of the year awards, and exhibitions at cultural institutions. Varying in everything from interviews with models, designers, actors, singers, and artists to glossy high quality images, and perfume testers from big brands like Prada.
Click here to subscribe or purchase a single issue of Love Magazine today.