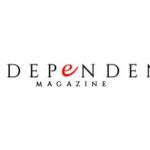 Artdependence interview
23rd May 2016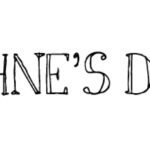 Daphne's Diary Interview
15th June 2016
What's it about: Interior design, recipes, vintage, shopping
Where is it from: The Netherlands
How often is it published: Monthly
We can practically guarantee that you will never have picked up and read a magazine quite like Daphne's Diary before. As the title suggests, the publication is a diary in the style of a magazine, and as such is all written from the point of view of the eponymous Daphne.
Daphne takes her readers by the hand on a journey through the very best and most stylish interior design ideas, gardening tips, recipes and more. Imparting advice and ideas in friendly and personable style in each issue, Daphne also writes about what she's been doing that month, informing and inspiring readers at home.
The style and content of the magazine is actually pretty similar to online platforms such as personal websites, blogs or Tumblr accounts, cultivating familiarity and trust in readers with a constant voice, attention to the little details in our lives which we like to take care of, and a genuine love of crafting, shopping and travelling.
There's clearly been a lot of thought put into ensuring that Daphne's Diary really stands out, and aside from the huge range of engaging, inspiring and instructive content, it's also a beautiful publication. For a start DD is printed on thick, matte paper, with a weight that automatically gives the impression of quality. What's more, the magazine's interior positively explodes with dreamy pastel colours and heavy patterns that really help it to feel personal and chic.
Free gifts such as colouring books and craft kits are also a frequent addition to the magazine, making Daphne's Diary the new essential read for anybody who loves a quirky home and wants to sit with a magazine where reading feels like catching up with a friend of a well-brewed cup of tea.
Click here to subscribe to Daphne's Diary today.