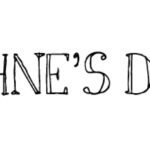 Introducing: Daphne's Diary
25th May 2016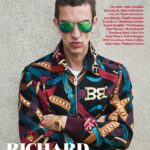 Introducing Jocks & Nerds
20th July 2016
Daphne's Diary is a publication unlike any other. Published monthly, Daphne's Diary gives advice on shopping, antiques, gardening and interior design from the viewpoint of the eponymous Daphne and her family. A warm and friendly presence, Daphne guides her readers through these topics and more whilst also generously giving away various free gifts.
The publisher of Daphne's Diary, Henk Bemboom, sat with us to answer a few questions about this unique magazine.
What was the thought process behind Daphne's Diary?
Daphne's Diary is for all readers that want more than the usual articles on craft tutorials, recipes and decorating suggestions. We wanted to create a beautifully designed lifestyle magazine with the twist being that it is written in the style of a diary kept by Daphne, a fictional woman who writes her experiences and shares them with readers. Our Daphne loves vintage, is very creative and enjoys cooking, traveling, decorating her house, shopping with girlfriends, anything that can delight and inspires her readers.
What was the main focus for the team when bringing Daphne and her diary to life?
We started the magazine really as a way to inspire people and bring them a different angle on the things they love. Our magazine is not about politics, celebrities, sports, fashion or anything like that, It's about romantic and creative ideas and pastimes that are relaxing and easy for anybody to enjoy.
What are the plans for the future of Daphne's Diary?
We are working to really build the brand and to release more products into the market besides the original magazine. We already have branded merchandise such as a Daphne's Diary day planner, a paper box, writing paper, notebooks and other stationery available and we're hoping to sell all our products in more countries over the world very soon.
How do you decide what free gifts to include in the magazine?
Most of our free gifts are made of paper and are either fun, gentle ways to spend time, such as crossword books, or they're miniature DIY craft kits. We don't just want people to read about these activities, we want them to get involved too, even on a small scale which could inspire them to work on bigger projects.
How is magazine content decided with such a varied remit?
When we're planning the magazine we always feel that the content has to something creative and it has to be a surprise. We strive to cover slightly unusual topics within our specialist areas, or at least to put a new spin on a familiar topic. We also receive a lot of mails and letters from creative people all over the world, so we usually have a broad range of topics to draw on for the next issue.
What has the reaction been like internationally?
The international reaction has been great and we're getting more and more successful in an increasing number of countries. Back in 2012 we we received a a nomination in The Netherlands for the Magazine Gala 2012, and in 2015 we were nominated in the UK for start up of the year as well as winning a Silver Award in Germany for most creative magazine.
What do you think it is about Daphne's Diary that really appeals to the international audience?
I think a large part of the success of Daphne's Diary so far has been thanks in part to our localisation policy. Daphne's Diary aims to print in the first or second languages of the countries that it is published in, especially in Europe, and that has really helped our readership to grow with a magazine that feels like it really belongs to them, wherever they are from.
Click here to subscribe to Daphne's Diary today.